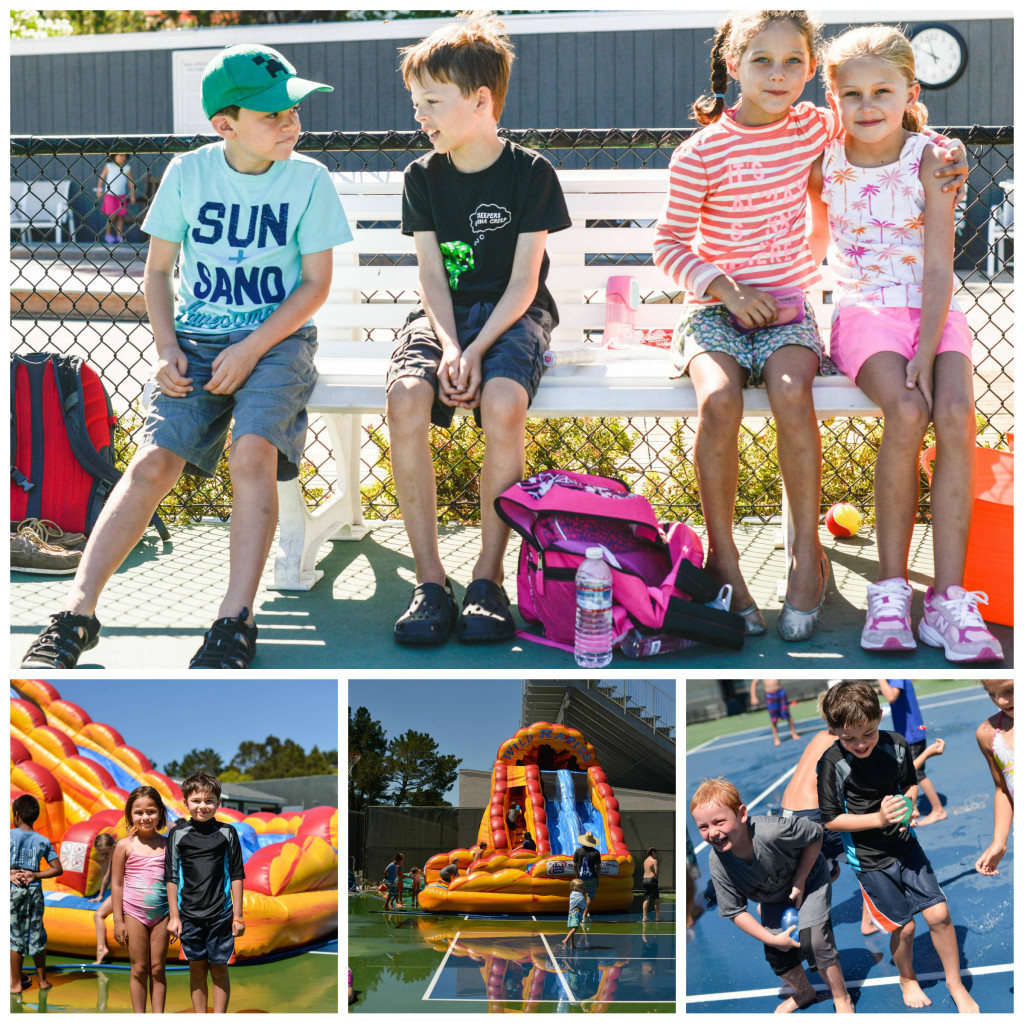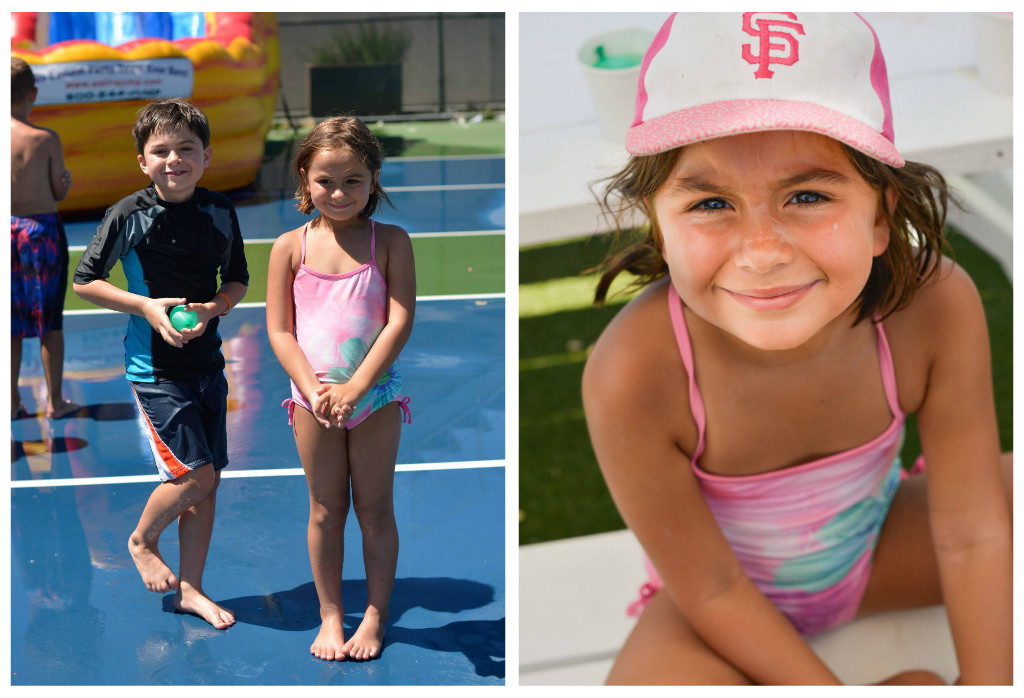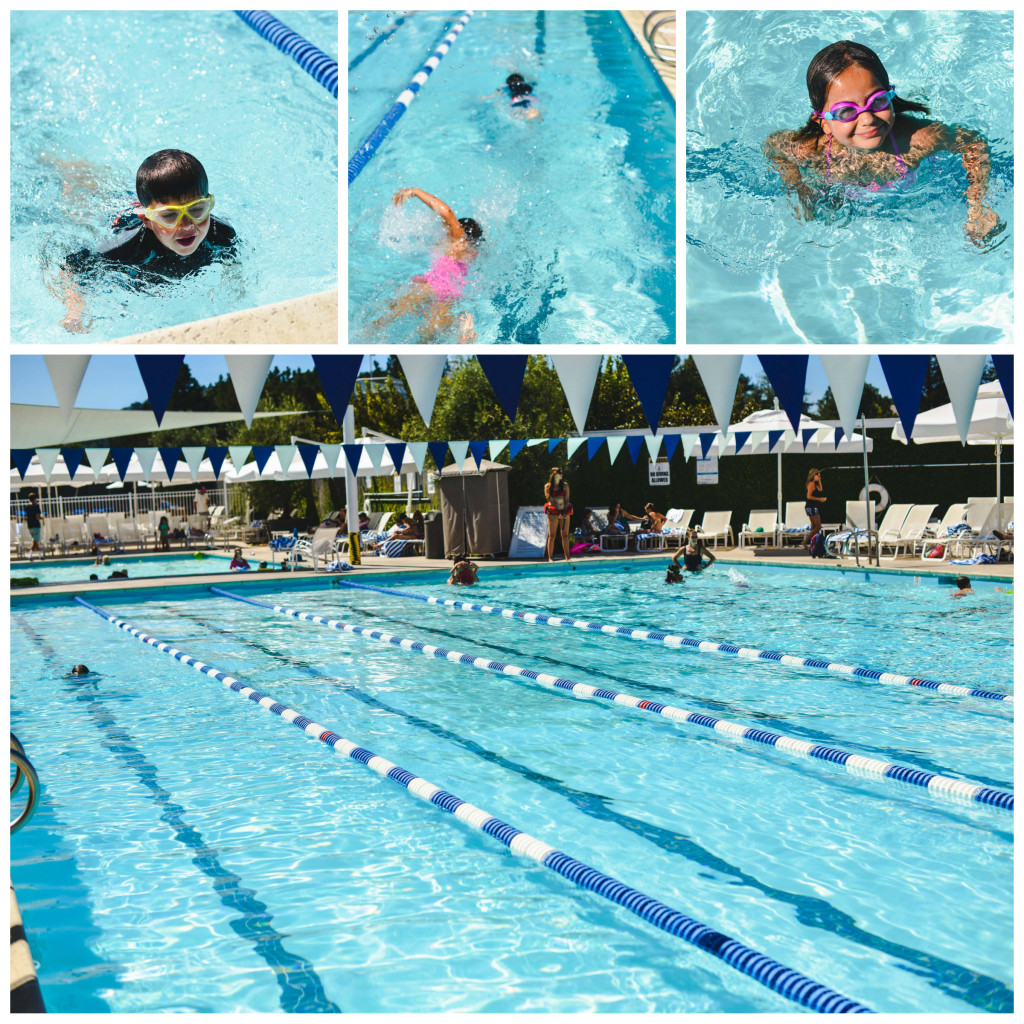 This summer flew by so quickly and I can't believe the kids have just headed back to school.  A lot of parents love that their kids are headed back to school, but I'm a little sad that it went by so fast.  I definitely enjoy the slower pace of the summer!  I like not having to rush around like a chicken with my head cut off in the morning trying to get the kids ready for school.
This summer we did a variety of activities that included a couple different camps for the kids, some summer adventures of our own and a vacation to Maui right before school started.  The kids had the opportunity to attend Bay Club Camp for two separate weeks (the first one I paid for and the second week was sponsored by Bay Club).  Bay Club has a variety of camps, specialty programs and childcare services for kids from the age of 2 to 18.  Their camps are open to both members and non-members.  They have nine Bay Area locations that offer camps for tennis, golf, water polo, swimming and arts and crafts.
Landon and Tatum attended Kids Camp at Bay Club Ross Valley where they had swim and tennis lessons, arts & crafts and team building games.  They had so much fun those two weeks.  They really liked the line up of activities that kept them active and engaged all day.  It was both of their first times taking tennis lessons.
See below for additional examples from a few of the Bay Club's Bay Area locations:
Bay Club Ross Valley offers Swim and Junior Water Polo Half-Day Camp for kids ages 7-10 where campers will learn the basic skills of swimming and water polo through various drills and games.; Summer Junior Tennis Camp for kids ages 5-10, which is designed for juniors looking to improve their tennis on both technical and tactical levels; Summer Mini Camp for kids ages 3-5, a great introduction to summer camp, which includes a half-day of swimming, tennis and games, both instructional and free play and Kids Camp for campers ages 6-10, which will expose them to a variety of activities, including arts & crafts, team building games, swim and tennis lessons.
Bay Club San Francisco offers Squash Camp for kids ages 6 and up where campers will learn both technique and strategy at the premier squash facility on the West Coast.
Bay Club Santa Clara offers numerous options, including Sports Camp for kids ages 4-10, which includes 2-3 organized sports each day with downtime in between; Theme Camps for kids ages 5-8, with unique weekly themes from LEGO Masters to Splash Camps to Cooking and beyond; Pre-Teen Academy, the newest addition to the Bay Club Santa Clara's line up exclusively created for ages 9-12, which provides the opportunity to learn new skills or develop existing ones while chilling out with friends; Squash Camps and Tennis Camps.
When it comes time to figure out what camps your kids want to do over the summer, make sure you look into the Bay Club great assortment of camps available all over the Bay Area!
Cheers,
*This post was sponsored by Bay Club, but the opinions and thoughts shared are my own.
**All images by Savvy in San Francisco.