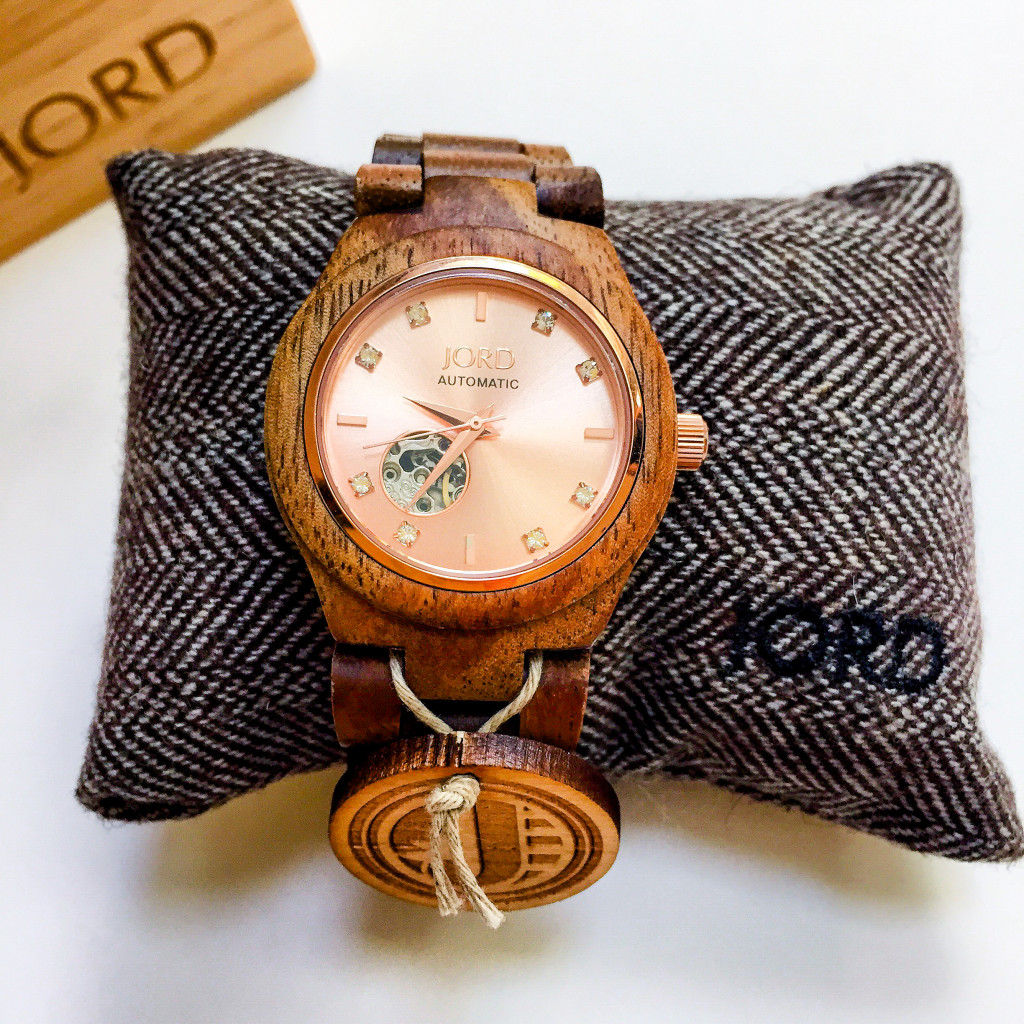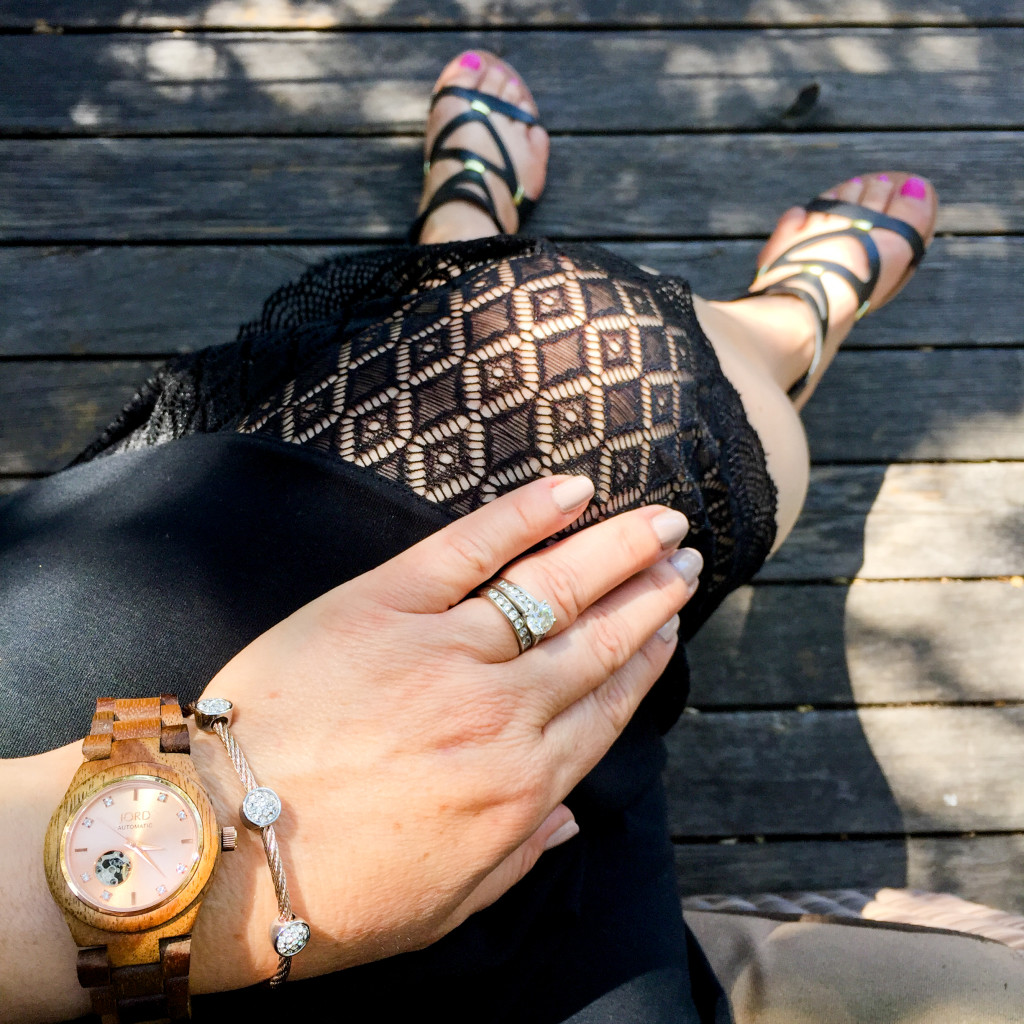 I'm excited to partner with Jord Watches for a holiday giveaway!  Jord sent me their Cora watch in Koa & Rose Gold awhile back and it's quickly become my favorite watch.  First off, these watches are gorgeous.  They come in so many unique wood and metal combinations that each one is truly an individual watch with no two looking exactly the same.  Secondly, they are so light that you barely feel like you are wearing a watch.  Lastly, I have never had so many people (that I don't know) comment on my watch.  People tell me that they love my watch and want to know if it's wood.  I then proceed to take it off and show them how light it is.
I love these watches for how unique each piece is because of the different pieces of wood.  They are such great gifts that someone would probably not think of to buy themselves or might not even know of to buy themselves.  Here are some of my favorite Jord watches from their collection (mens and womens):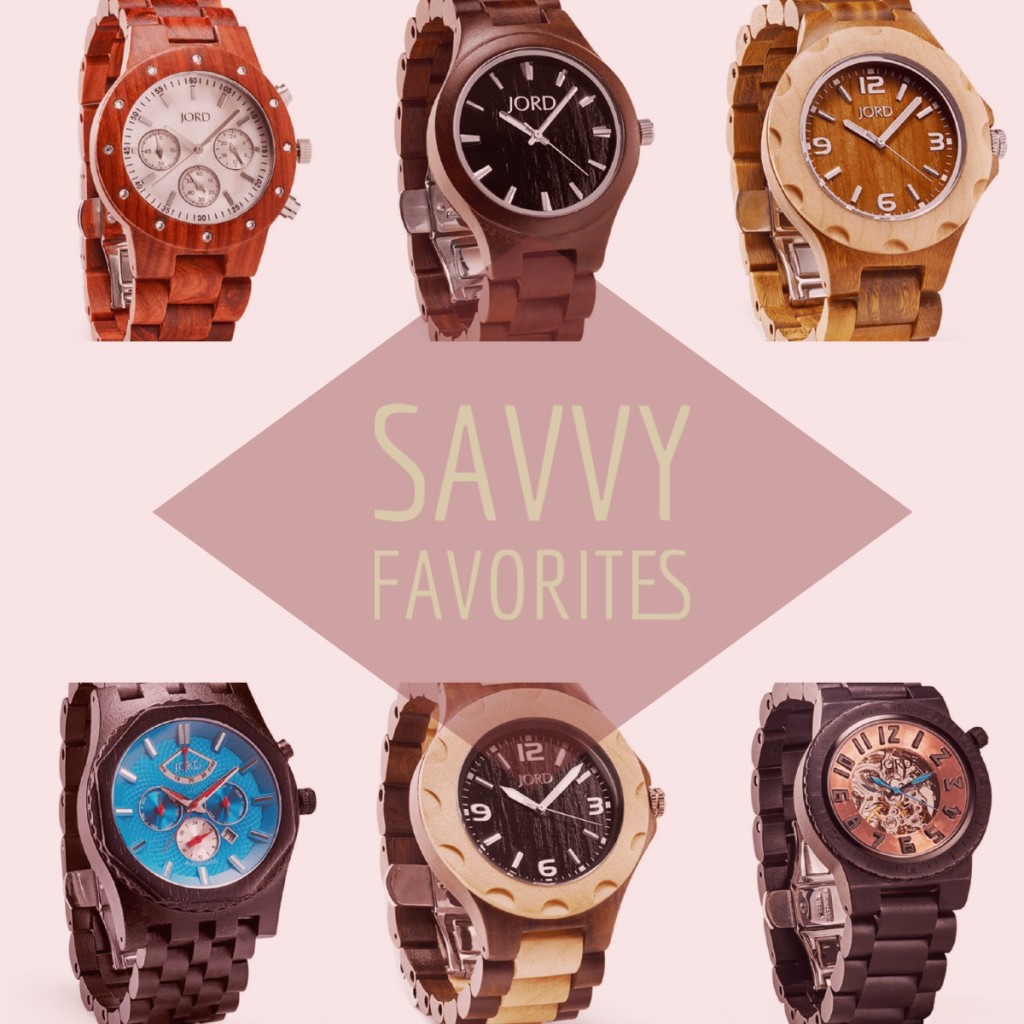 Women's Choices (Top Row): Sidney, Fieldcrest, Sully  Men's Choices (Bottom Row): Sawyer, Sully, Dover
Jord has offered my Savvy in San Francisco readers a chance to win a $129 E-Gift Certificate to their website.
Which one would you choose?
Good luck!!
Cheers,