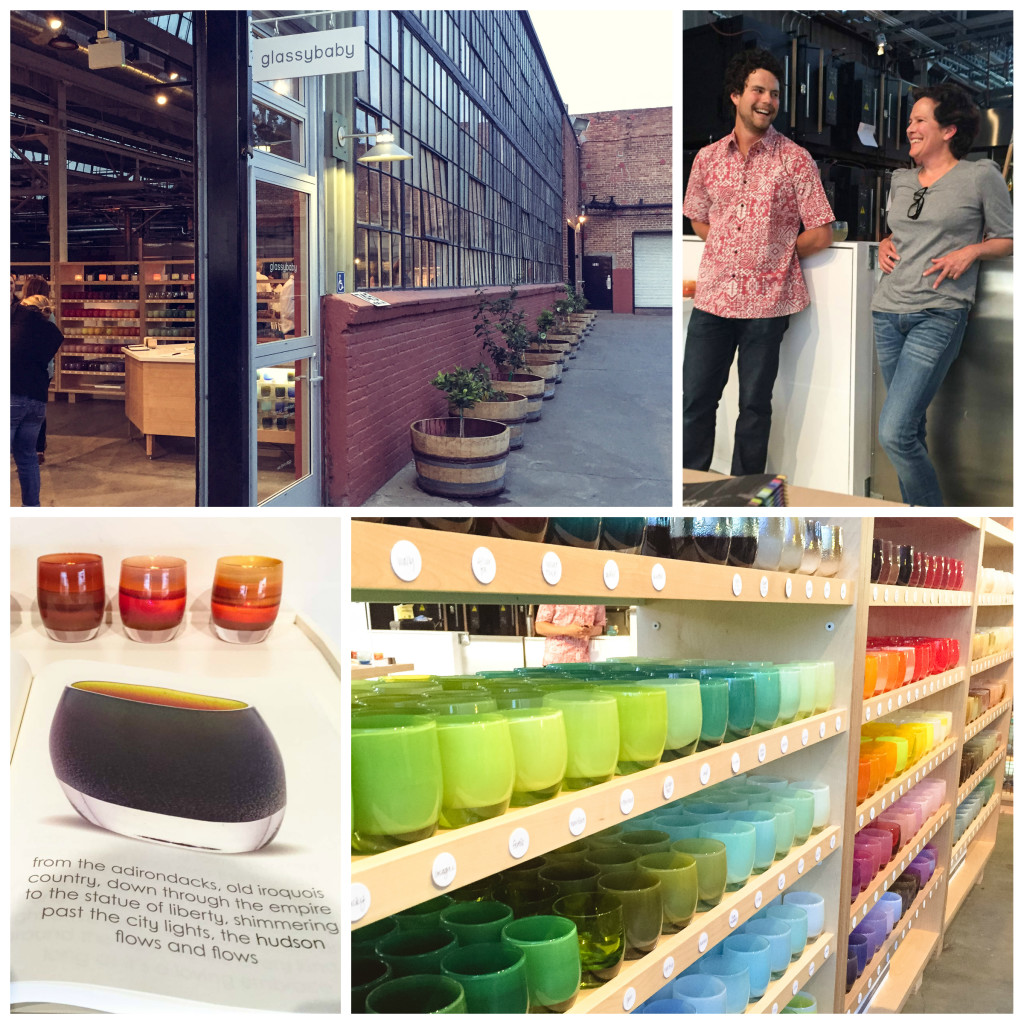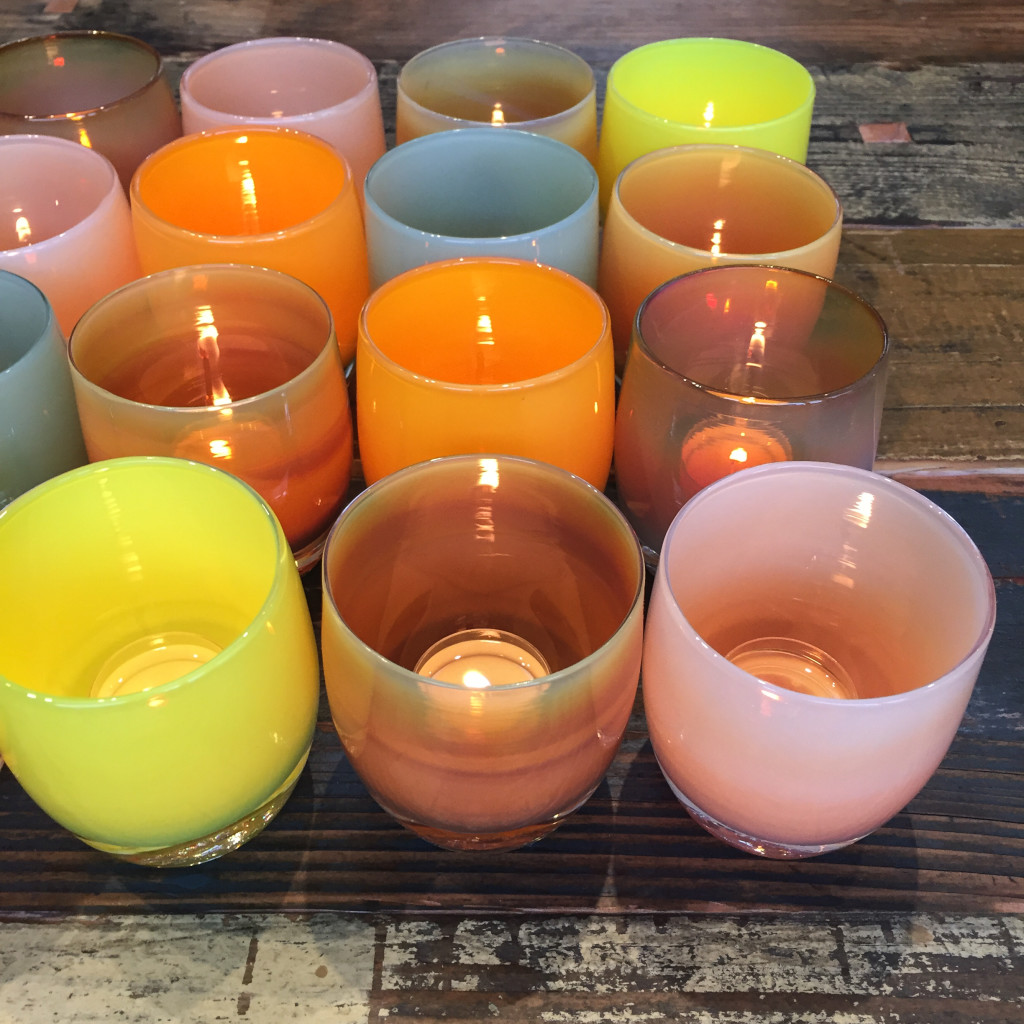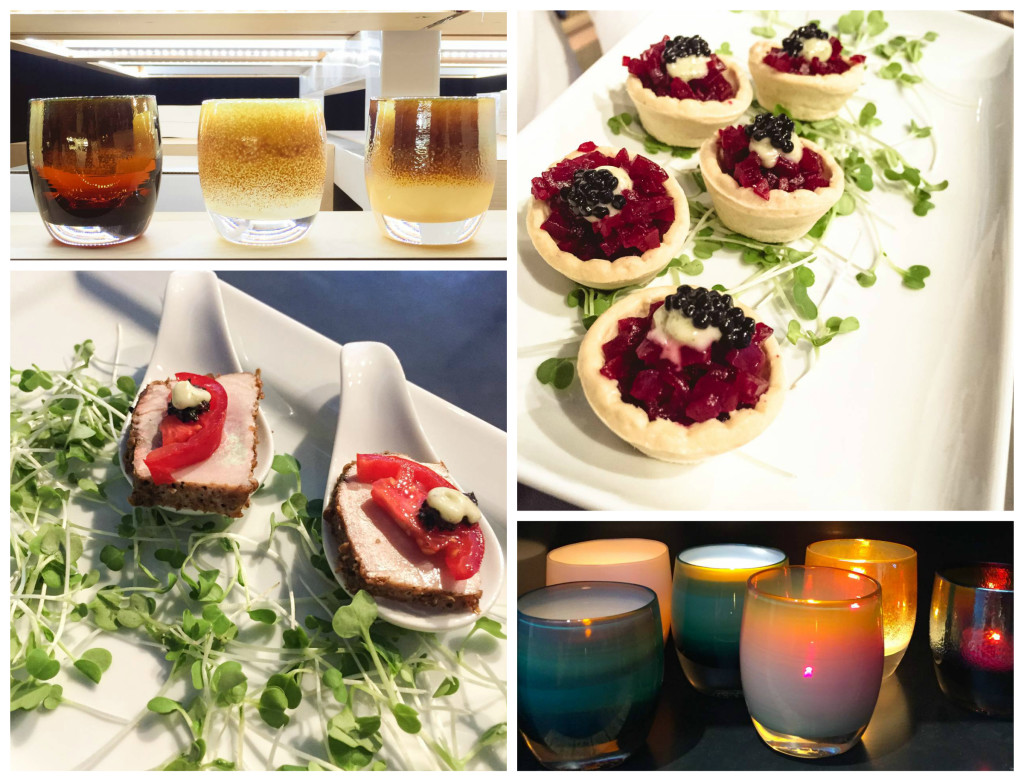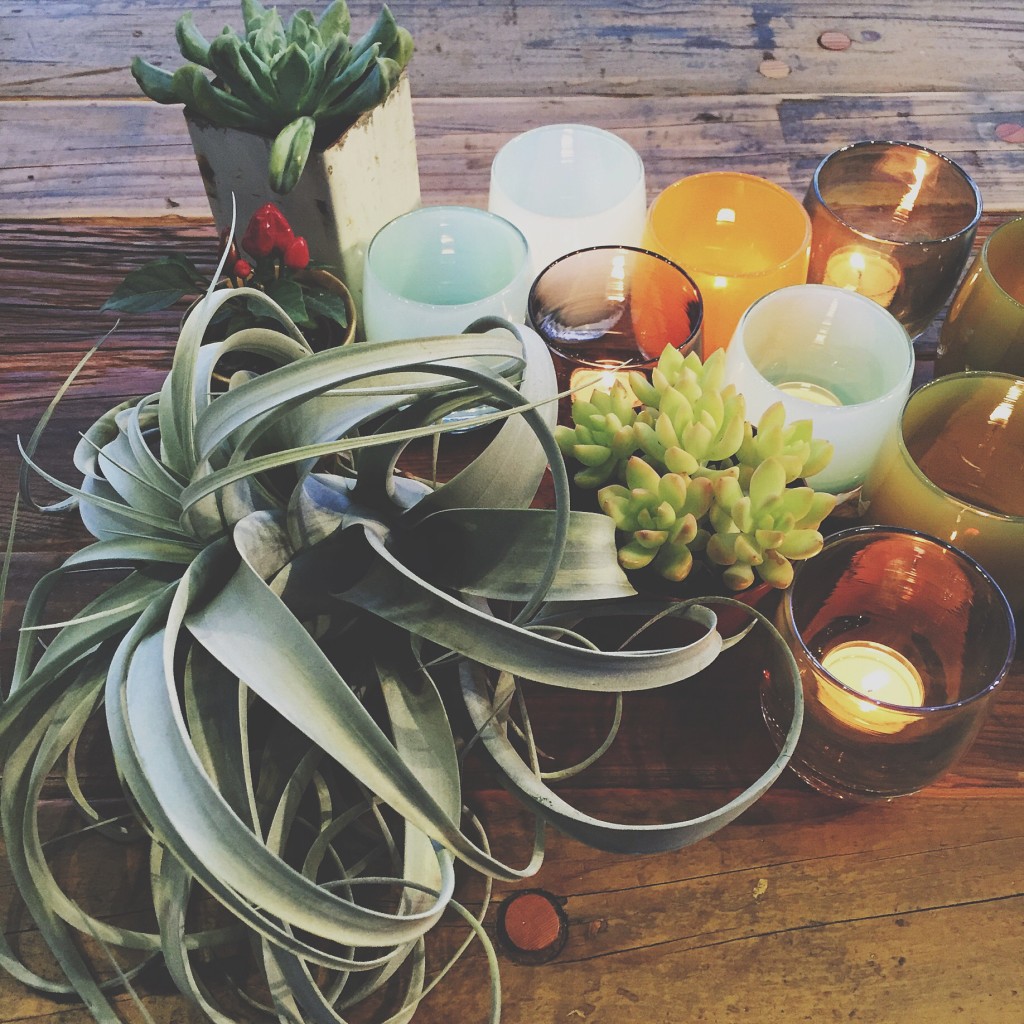 I was invited to attend a press preview at glassybaby's newest location in Berkeley.  It is the first California hot shop for glassybaby and it's located in the warehouse district of West Berkeley.  I had seen some of their beautiful votives before, but I didn't know the story behind the company and the other products that they made.
We were invited to their new 13,000 square-foot workshop and retail space where they employ 65 artisan glass blowers. We were able to see their new space, watch the glass blowers at work and we were able to make our own individual piece.  The glassblowers produce one-of-a-kind products including votives and drinking glasses.   The hot shop also features a glassybaby store and an event space with a full commercial kitchen (that is available for rentals).
Seattle-based
glassybaby
was founded in 2001 by three-time cancer survivor Lee Rhodes.  During her chemo treatments, Lee met patients who could not afford basic needs such as bus fare, childcare or groceries. When she founded glassybaby, it was with the core mission of helping to alleviate these struggles.
glassybaby come in 400+ rich colors, each with a unique name like 'international orange', 'baylights', 'joy', 'hope', 'gratitude', 'roots', 'sorry', 'bff' and 'frog hunting'.  In keeping with the company's unwavering dedication to purpose beyond profit, ten percent of all sales are donated to the glassybaby white light fund and benefit local nonprofits including UCSF Benioff Children's Hospital San Francisco, Lucile Packard Children's Hospital Stanford, the San Francisco VA Medical, Oakland Children's Hospital, the Breast Cancer Emergency Fund and Glide Memorial Church.  To date, glassybaby has donated close to $4 million to over 100 nonprofits – including in the Bay Area – that promote health and healing for people, animals and the environment.
"We believe in the power of strong communities to make change, and nowhere is that more evident than in Bay Area. Our values as a company are to be kind to the environment, to help where the need is greatest, and to bring a little light, color and kindness to the world," said Lee Rhodes, founder of
glassybaby
.
A fun day trip on the weekend would be to head over the Berkeley to check out glassybaby's hot shop. You can check out the new hot shop and watch the glass blowers at work while picking up a beautiful and unique piece.  Then head over to 4th Street to look through the shops (Restoration Hardware, CB2, Convert, Design Within Reach, Anthropologie) and then grab lunch at Zut!.
Cheers,