I am always in shock at how fast the school year goes by.  I feel like we just started school at the end of August and it's already the middle of February.   About this time of year my inbox starts to fill with different summer camp options for this year.  You feel like it's early to start thinking about it, but before you know it, it's June and the summer is upon us.
One of our favorite camps, we have attended for the past three summers is Galileo.  We had heard rave reviews from friends the summer after Kindergarten, so we signed up Landon.  We loved the idea of a camp being structured around innovation and including activities like art, science, technology and more. We liked the idea that he would be still be learning over the summer, but in a fun environment.
Galileo is focused on STEAM (Science, Technology, Engineering, Arts &  Mathematics) learning and they aim to  inspire creativity and confidence.  Their goal is to develop innovators who envision and create a better world.  Galileo Camp teaches their innovators to be a visionary, courageous, collaborative, determined and reflective. In the next two pictures you can see the working clocks, safes and vacuums that the kids made while they were at camp last week.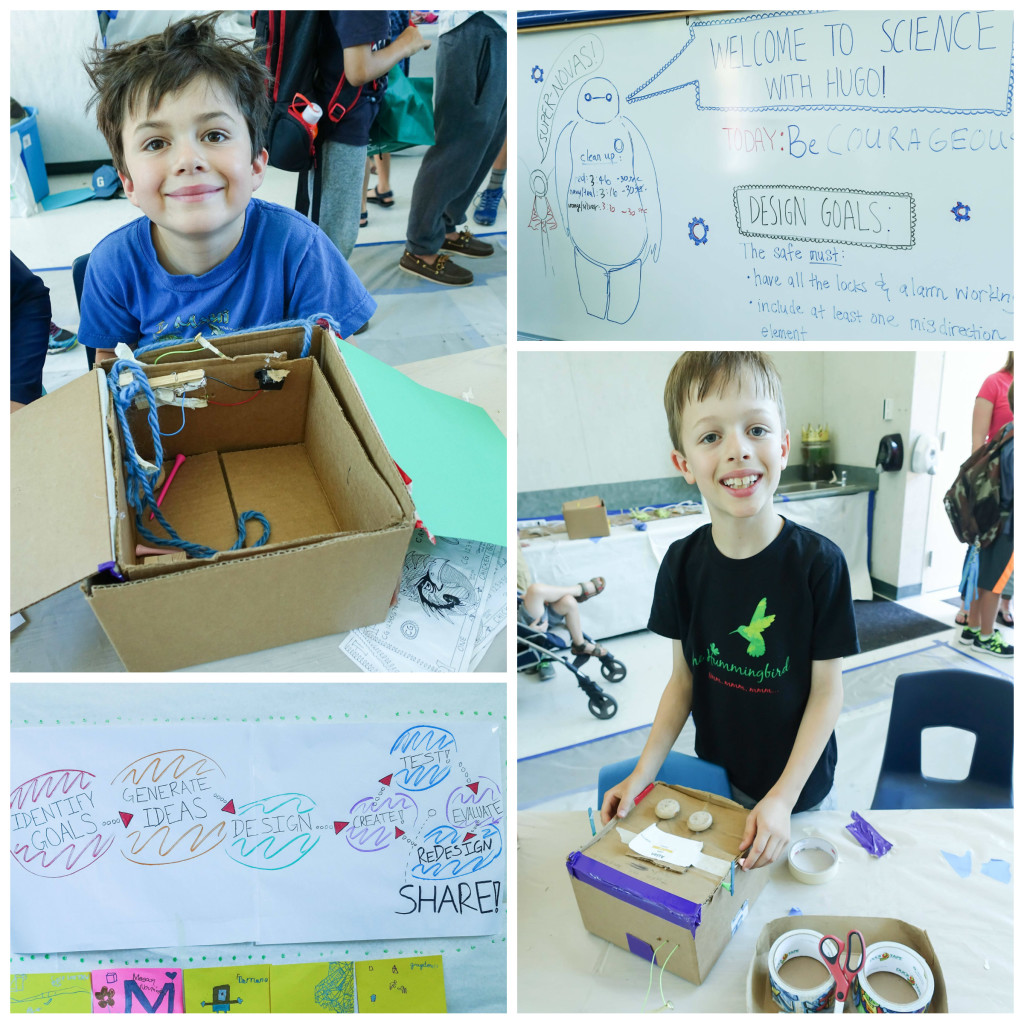 Every year, Galileo introduces rich, riveting new themes to inspire budding innovators. Each theme combines art, science and outdoor activities around a whimsical week-long narrative that's crafted to keep kids giggling and engaged. This year they have four fresh themes, each adapted for three different age groups.  The themes this year are: Space Explorers, National Park Adventure, Galileo Makers: Toys and Galileo Olympics.  
I'm excited to sign all three kids up for Galileo this year since Charlotte is entering Kindergarten in the Fall.  She is thrilled to join her big sister and brother.   Galileo offers camp for kids that are Pre-K up to 8th grade.  Right now they have a special of $25 off each camp if you sign up before February 29th.
What do you look for when you are choosing a camp for your kids?
*This post is in partnership with Galileo.  All opinions and thoughts are my own.  Thank you for supporting sponsored posts on Savvy in San Francisco.
Cheers,