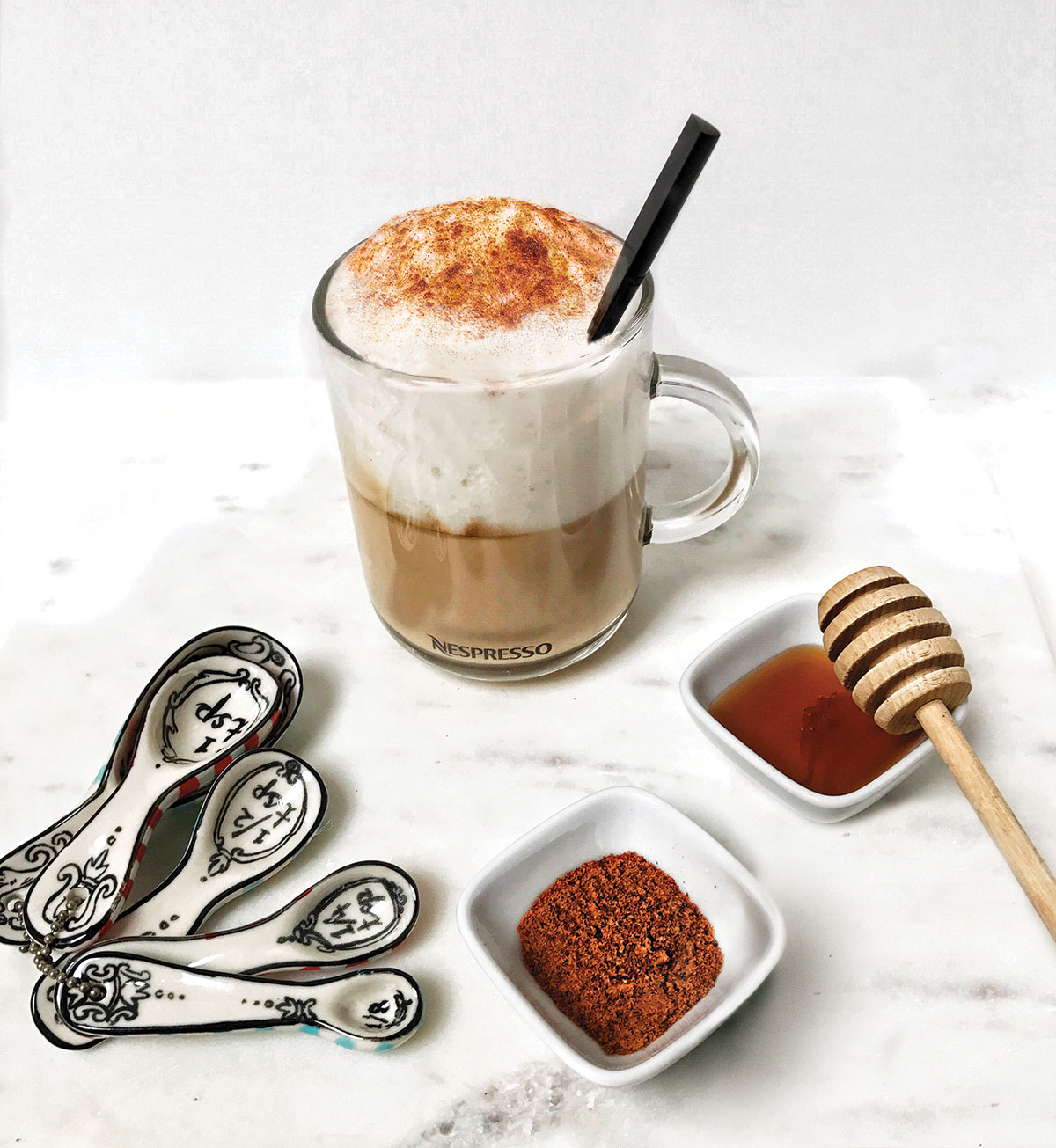 I have been a fan of Nespresso for years.  It started when we bought our first Nespresso machine, the Citiz, for our house.  Being a busy mom of three, I loved being able to make cafe quality lattes at home.  But since my husband loves his coffee, we still needed to have a coffee maker for him.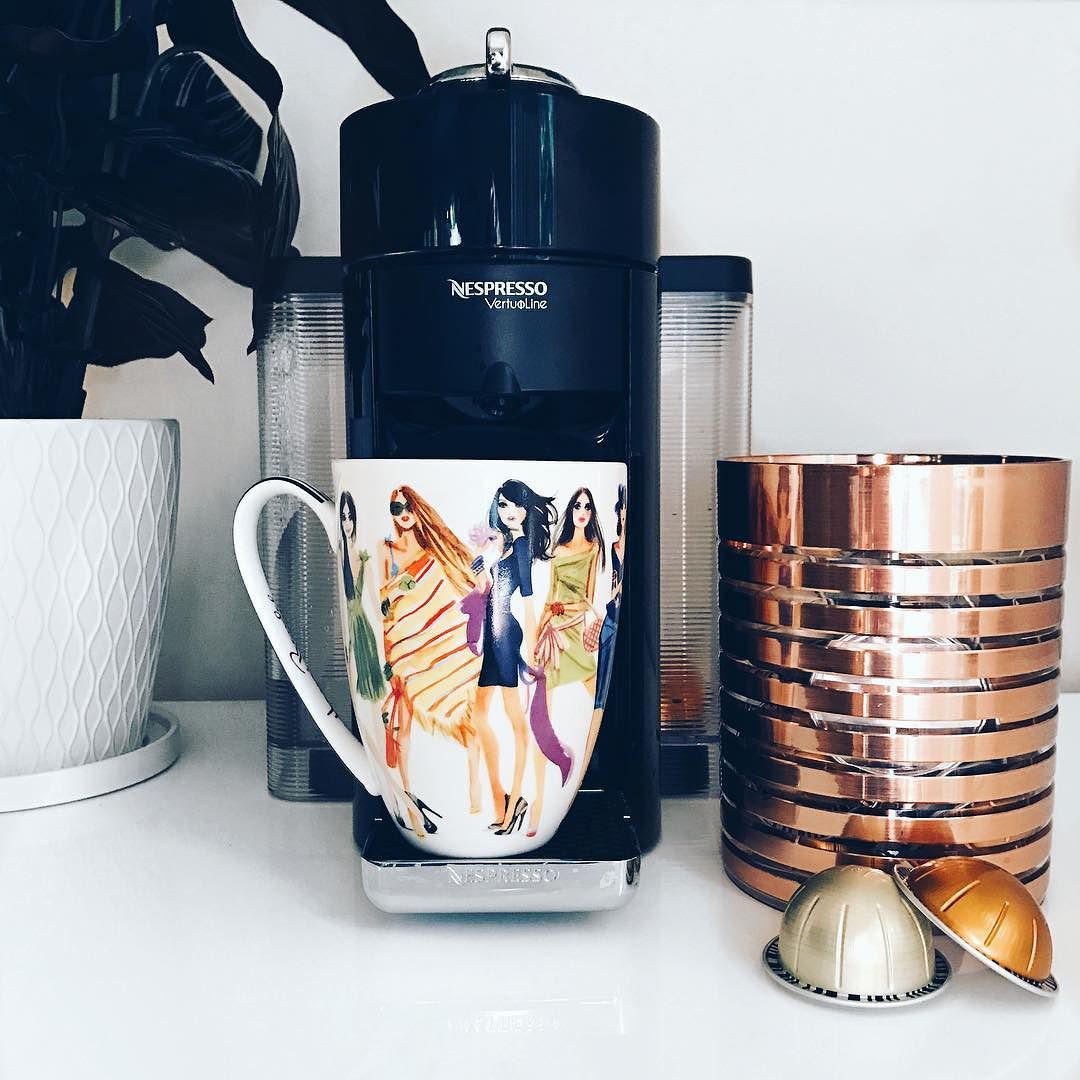 When we moved into our new house this past summer, Nespresso reached out to me and asked if they could send us the new their VertuoLine Evoluo machine as a house warming gift.  I was thrilled because the VertuoLine was the perfect solution for our family.  My husband could make a cup of coffee and I could make my lattes all from one machine.  I love using my VertuoLine machine to make a coffee shop-quality latte in my own home! My favorite #NespressoMoment's are enjoying my latte while snuggling up on the living room couch in the morning!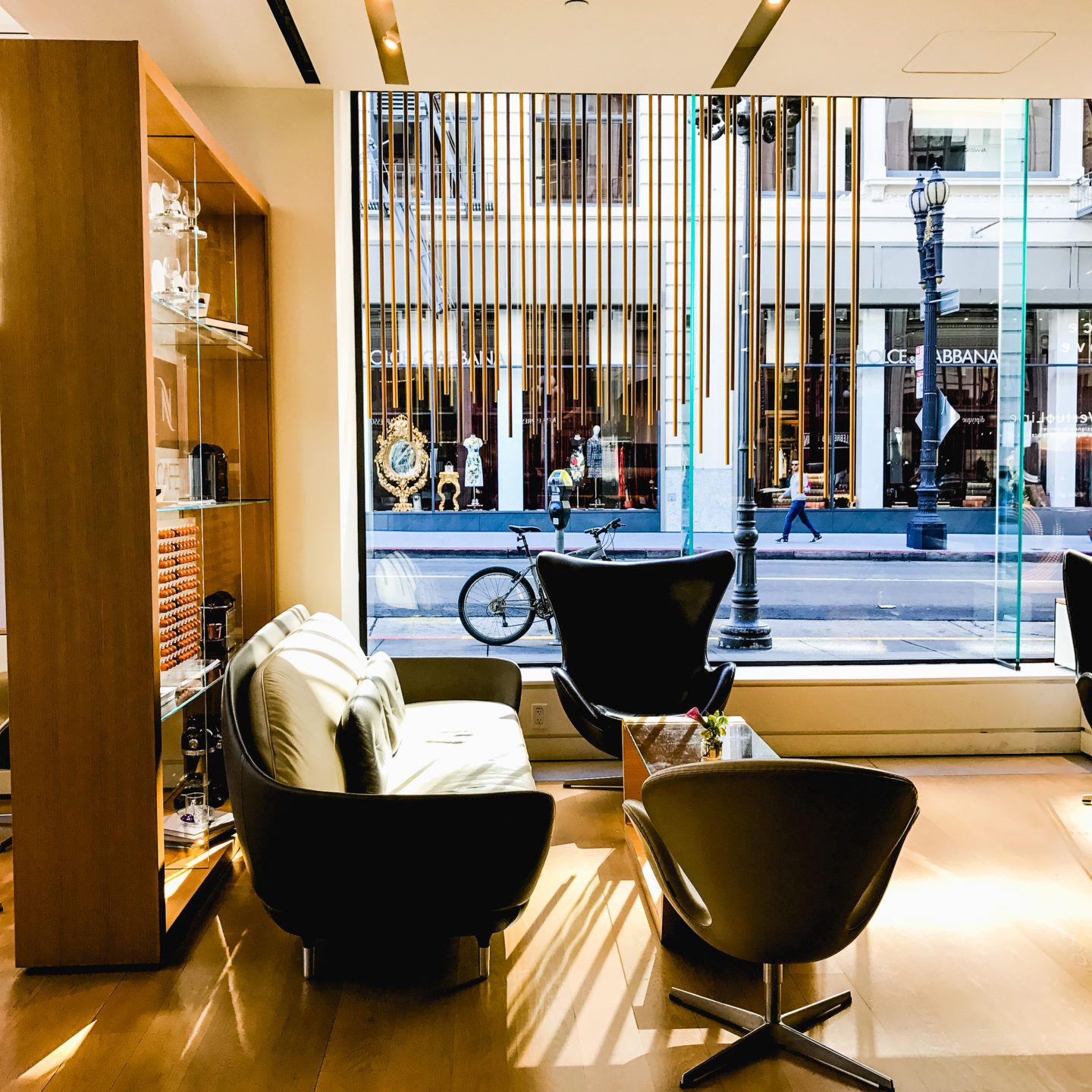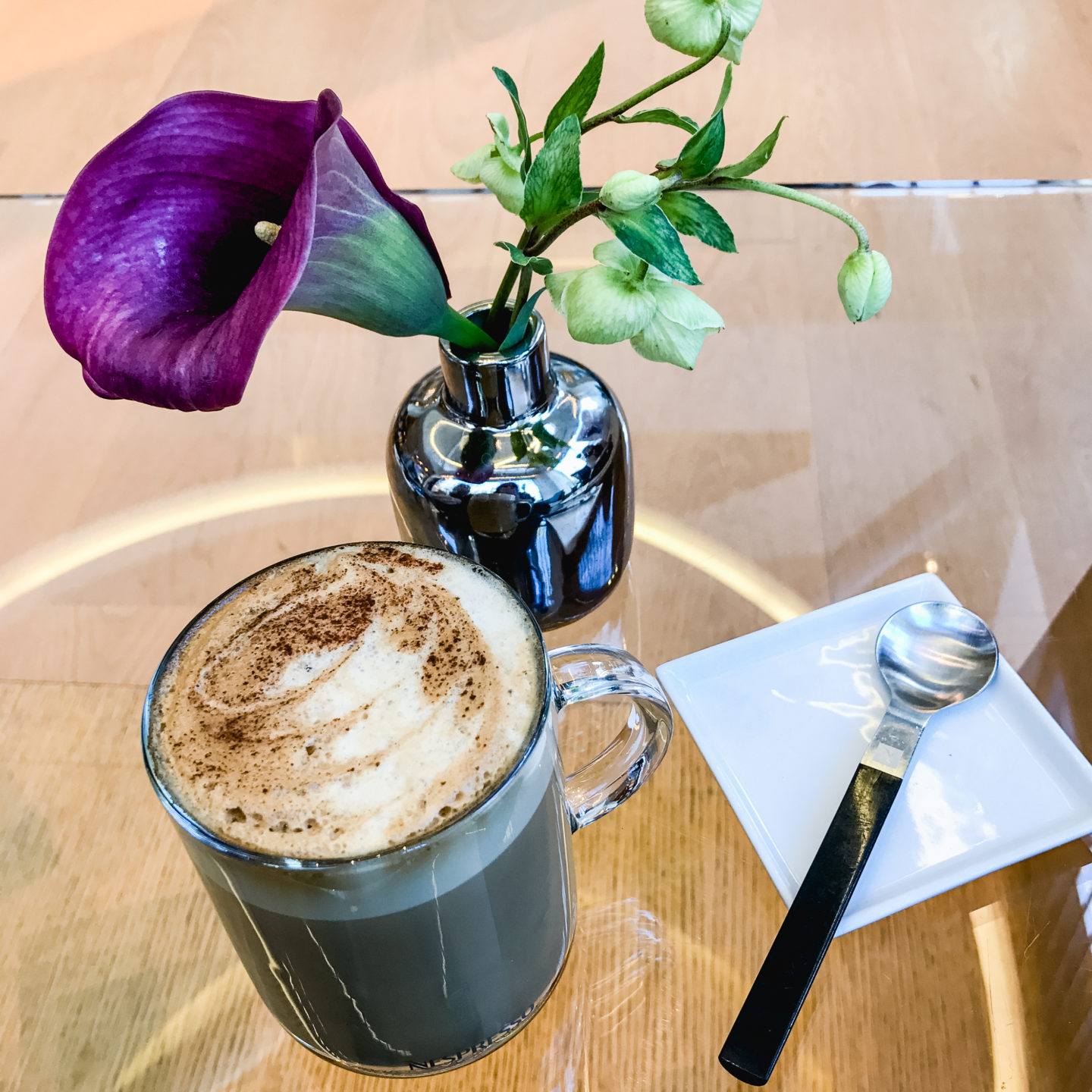 Nespresso invited me to come into their San Francisco Flagship Boutique for a tour and a tasting.  I knew that you were able to order coffees and lattes, but I didn't realize that they also serve food and desserts.  Their San Francisco boutique is located right in Union Square and close to the financial district. It is a great spot to stop in for a quick lunch and latte while shopping with friends in Union Square or having a business meeting over coffee.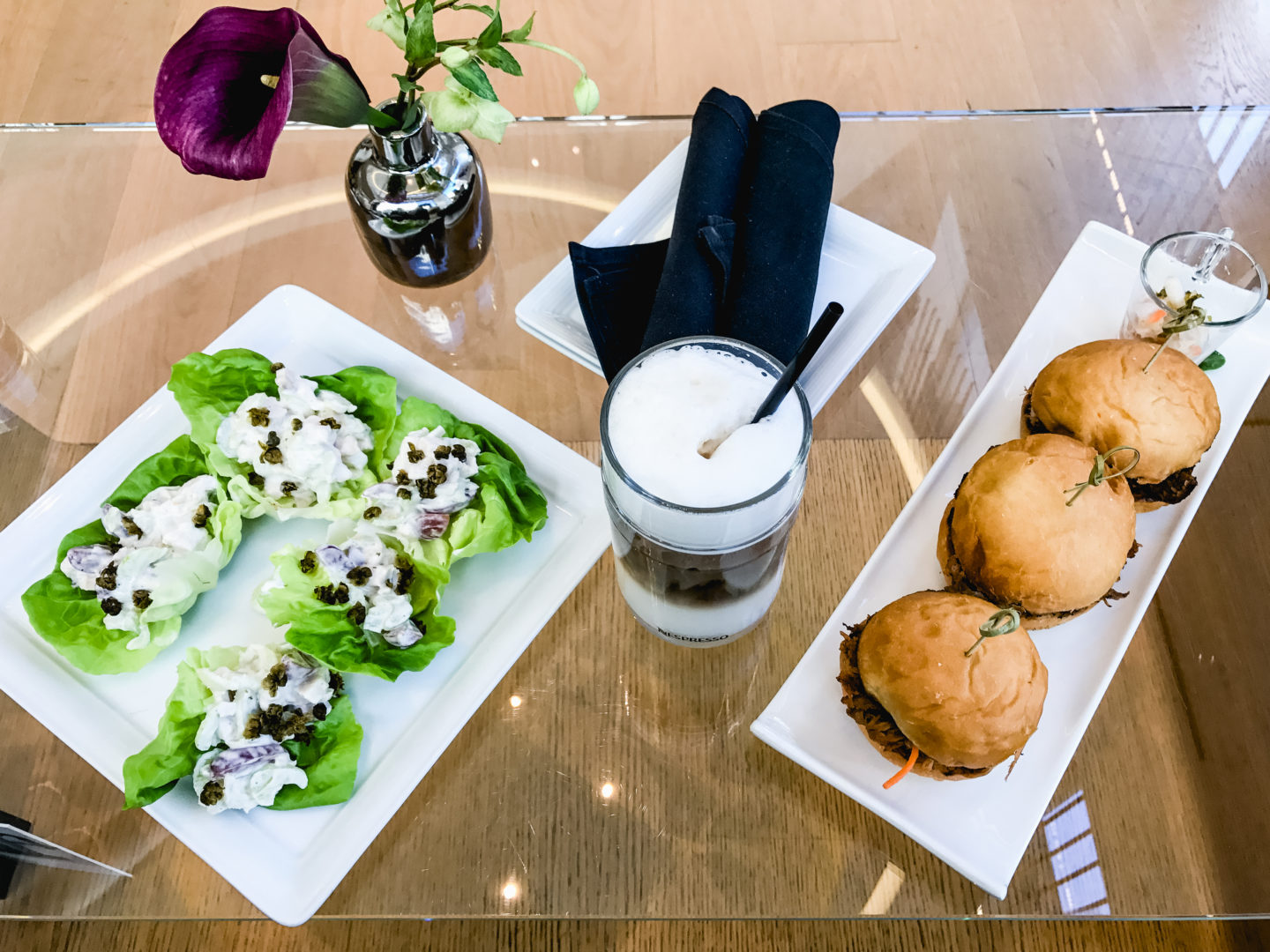 I was really impressed with the food choices that they had available along with some delicious dessert options.  When you're done with your lunch or your afternoon treat, you can head downstairs to stock up on your favorite capsules either with a sales associate or with a very easy and convenient self-checkout process.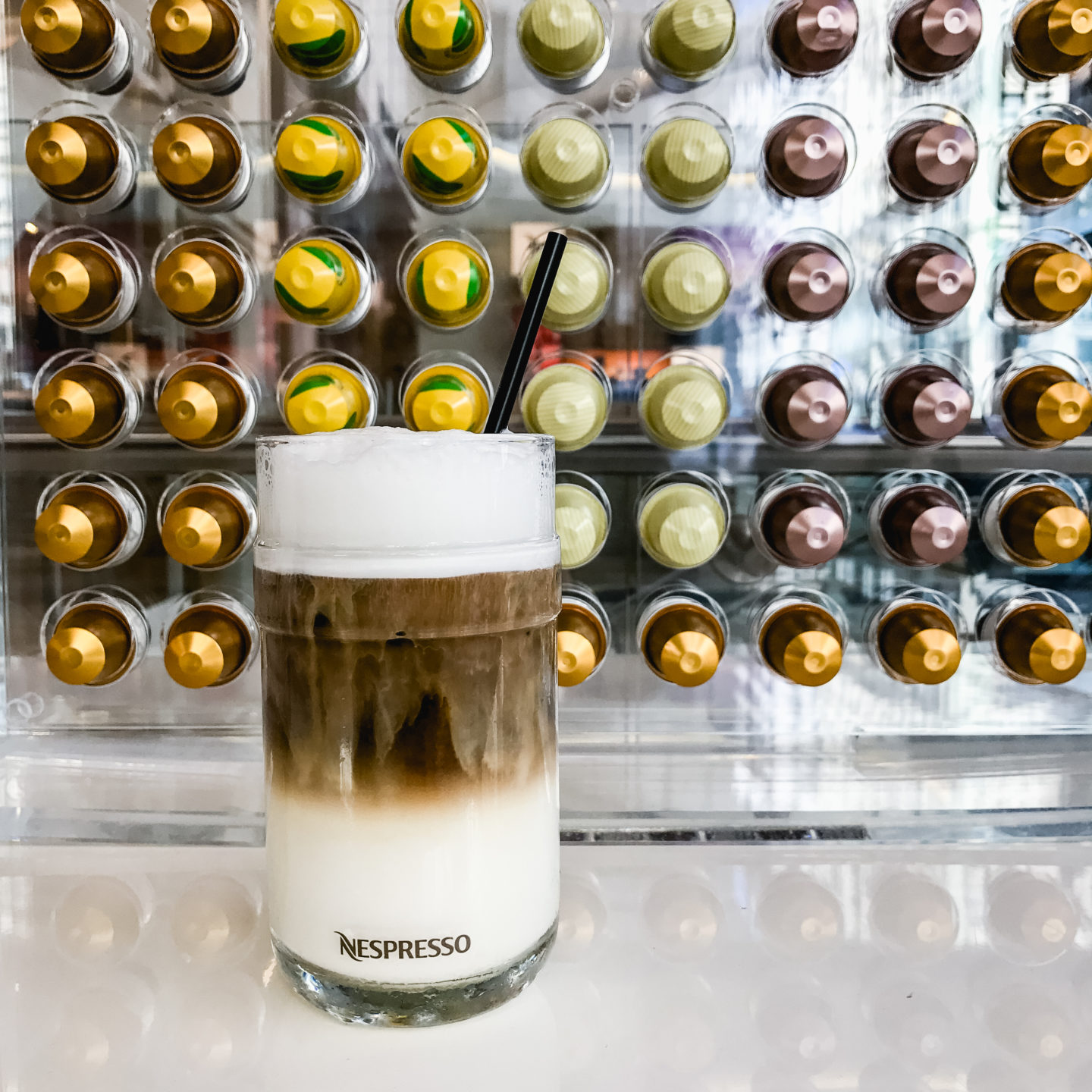 While on my tour, I learned about the technology involved in the VertuoLine capsules.  Each capsule has a barcode that allows the machine to know what type of capsule it is and then decide what temperature and what type of pressure it needs to brew that capsule at.  It allows the machine to make your perfect cup of coffee or shot of espresso.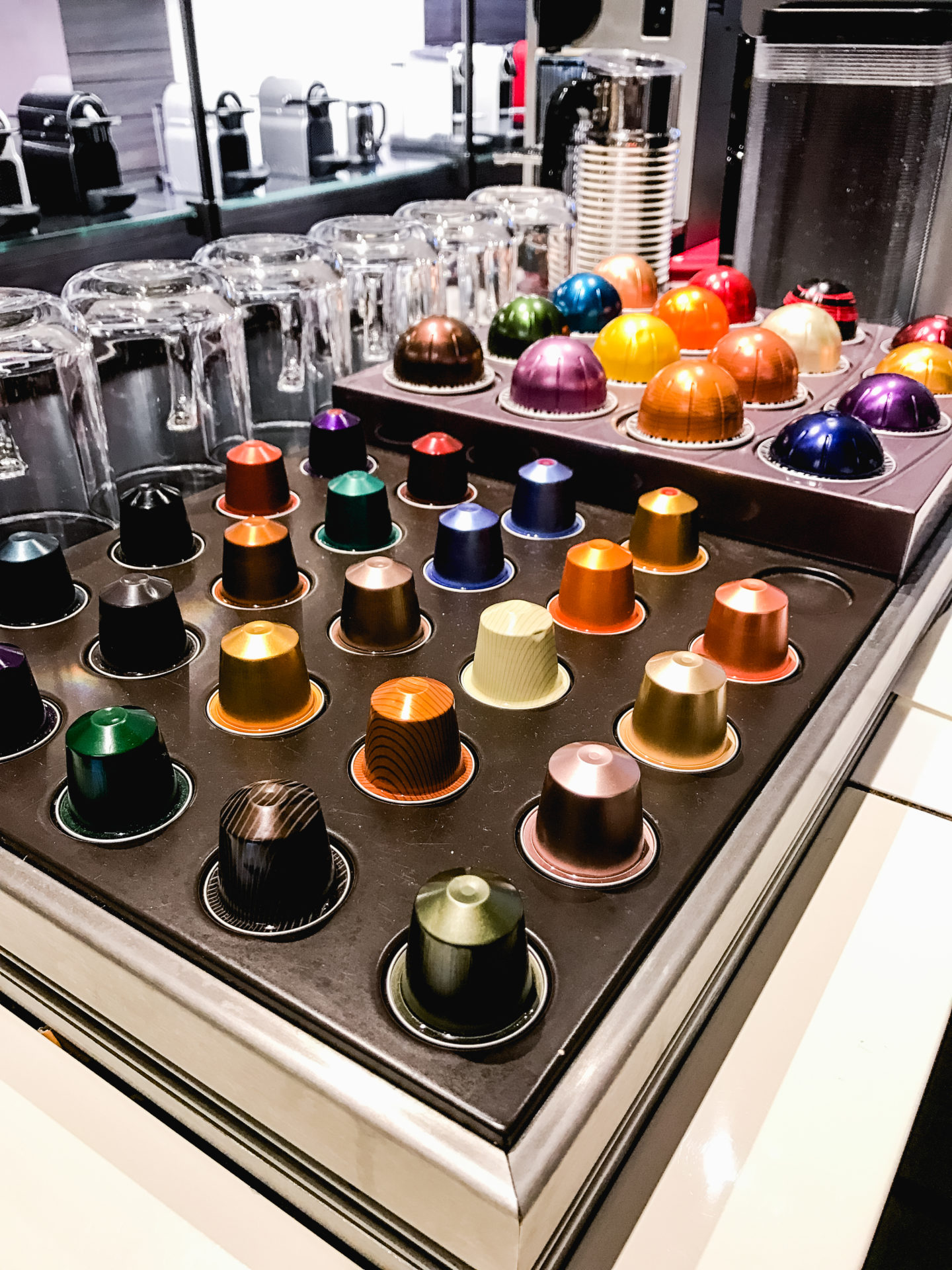 An added bonus when you own a Nespresso machine is that the capsules are recyclable.  They are committed to integrating sustainability by recycling their capsules.   You can either bring the capsules into a boutique location, a collection location or mail them back to Nespresso in their free mailers that they provide you in your capsule order.
I was honored when Nespresso asked me to come up with a recipe for a latte that would be available in the San Francisco Flagship Boutique for the month of February.  I did some recipe testing at home with my own VertuoLine machine and came up with a Nutmeg Vanilla Honey Latte.  I make mine at home with Almond Milk, but you can use the milk of your choice.  If you can't get to the San Francisco Boutique, then I have included the recipe for you below to make in your own home with your Nespresso machine, so that you can create your own #NespressoMoment.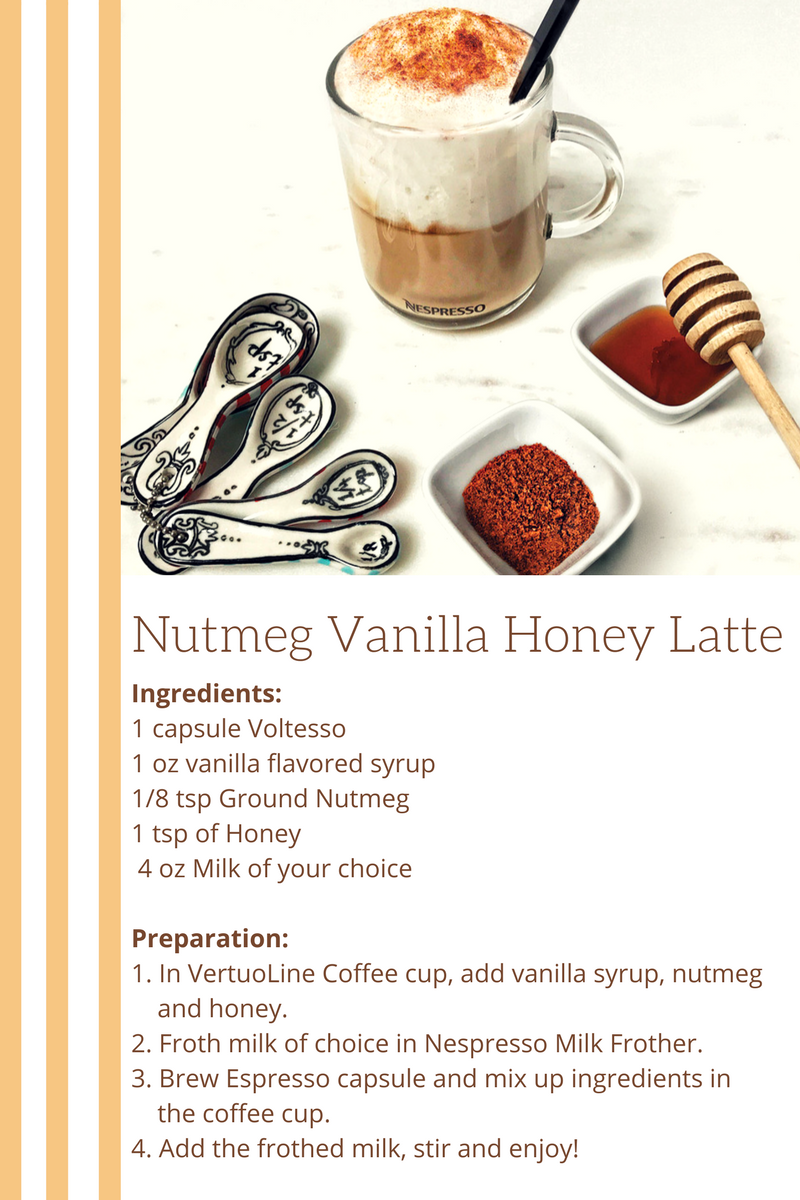 Cheers,
*This post is in partnership with Nespresso, but all of my thoughts and opinions are my own.