I don't know about all of you ladies, but I have the hardest time finding gifts for my husband.  He doesn't have a big hobby that allows me to keep adding to his collection. So when I found out about an app called Touch of Modern, I knew I found a great resource for us ladies that need inspiration when it comes to birthdays, Christmas, anniversaries and Valentine's Day!
Touch of Modern is the largest e-commerce site for men, offering a curated daily selection of unexpected men's lifestyle products and unique buys.  You can find anything from filet mignon beef jerky, meteorite cufflinks, all-terrain electric skateboards to vintage designer watches and custom-built electric motorbikes.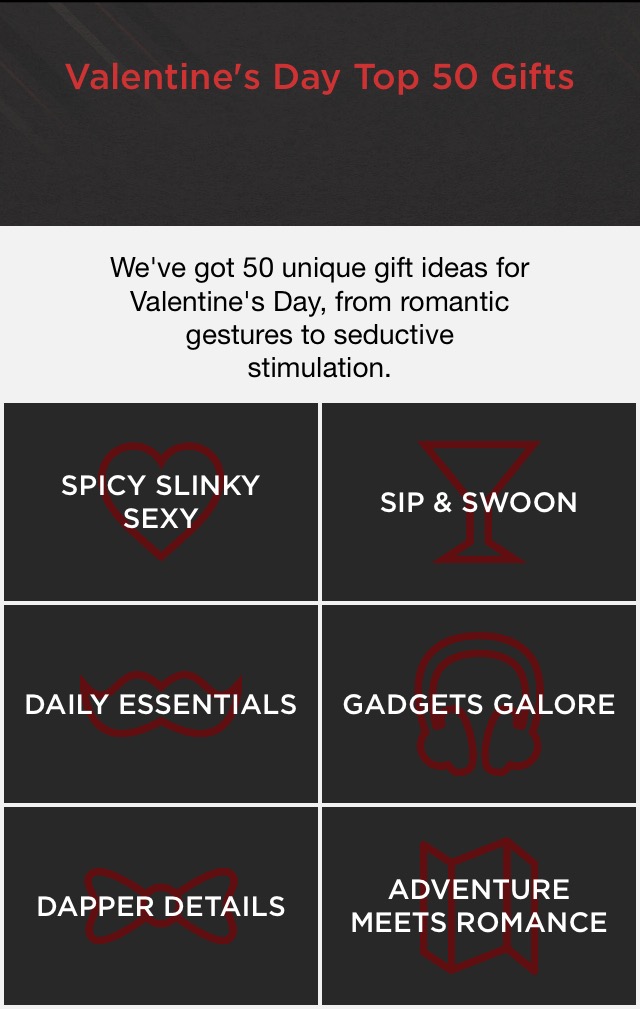 Here is an example from their app that will help you find the perfect Valentine for your husband!  Just click through in the category that best represents your man and you will find a great selection of unique gifts.
Here are some of my favorite choices from Touch of Modern for Carlos:
Touch of Modern is offering a $100 Gift Certificate to one of my Savvy in San Francisco readers!  Also, right now they are offering a $10 credit for signing up and 10% off of your first purchase before February 14th!  To enter the giveaway click on the Rafflecopter link below:
Cheers,