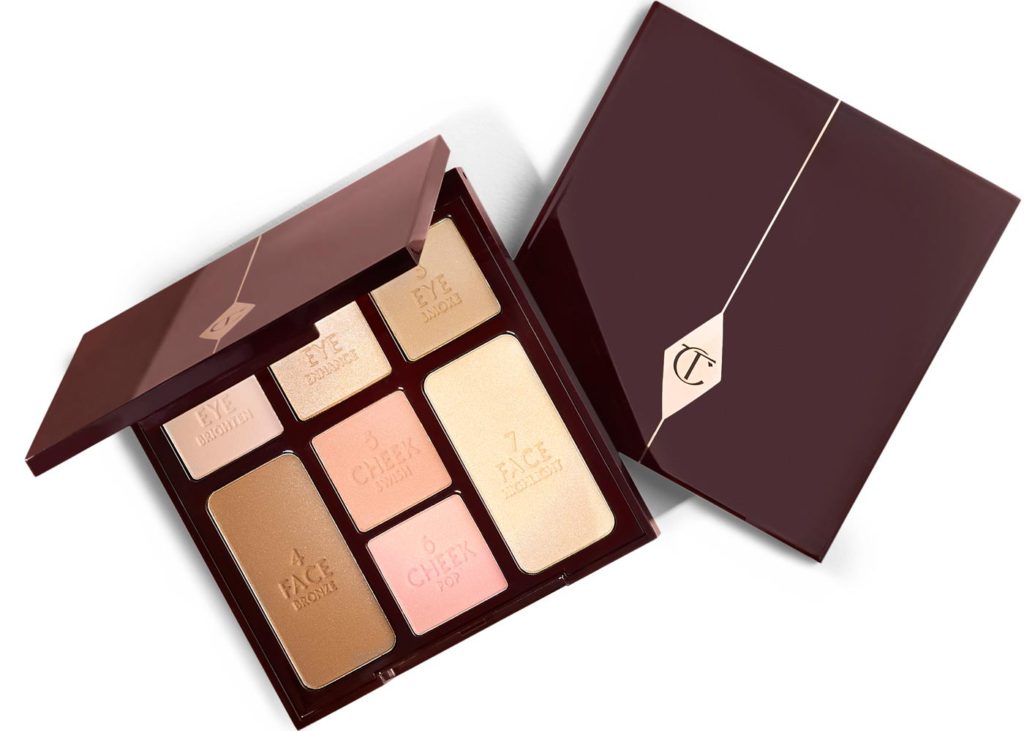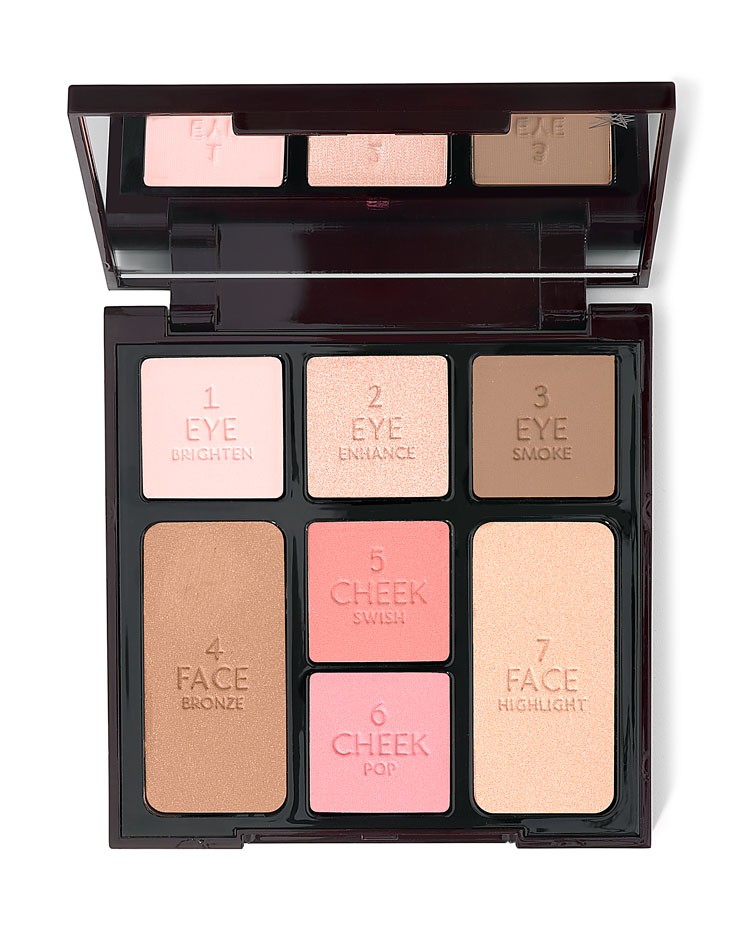 Charlotte Tilbury launched her highly anticipated Instant Look in a Palette this week.  It's currently available only on CharlotteTilbury.com but I'm sure it will be coming shortly to Beautylish (April 25th) and Nordstrom.  The palette retails for $75 and here is what is included:
1. Eye Brighten: A youthful brightening eye shadow in a color correcting , brightening pale rose hue to prime the surface of the eyelid for an all-day application.
2. Eye Enhance: Adds a dreamy dimension to the eye lid in a natural glowing champagne shade that illuminates the eyelid.
3. Eye Smoke: For softly defined eyes in a universally flattering taupe shade, that can be built up to a very natural smokey eye.
4. Face Bronzer: To define the cheekbone hollows, jawline and nose shape in an all-natural, all skin tone bronze color in my best-selling Filmstar Bronze & Glow formula.
5. Cheek Swish: For a healthy, happy glow in a tea rose hue to be applied on the apple of the cheek and blended out.
6. Cheek Pop: For a natural lit-from-within glow, an uplifting pretty pink to be applied to the apple of the cheeks.
7. Face Highlighter: Candlelight for the skin in a candlelit shade to be applied to the outer C-section of the cheekbones, down the nose, on the bow of the lips and inner corners of the eyes.
I already have the Filmstar Bronze and Glow which appear to be the face bronzer and face highlighter in a smaller version in the palette.  I think this could be a great palette to travel with.  The palette seems like a great addition.  The one thing I wish this palette had was a darker crease color and then it would be perfect!  Will you be picking up Charlotte Tilbury's new Instant Look in a Palette?
Cheers,