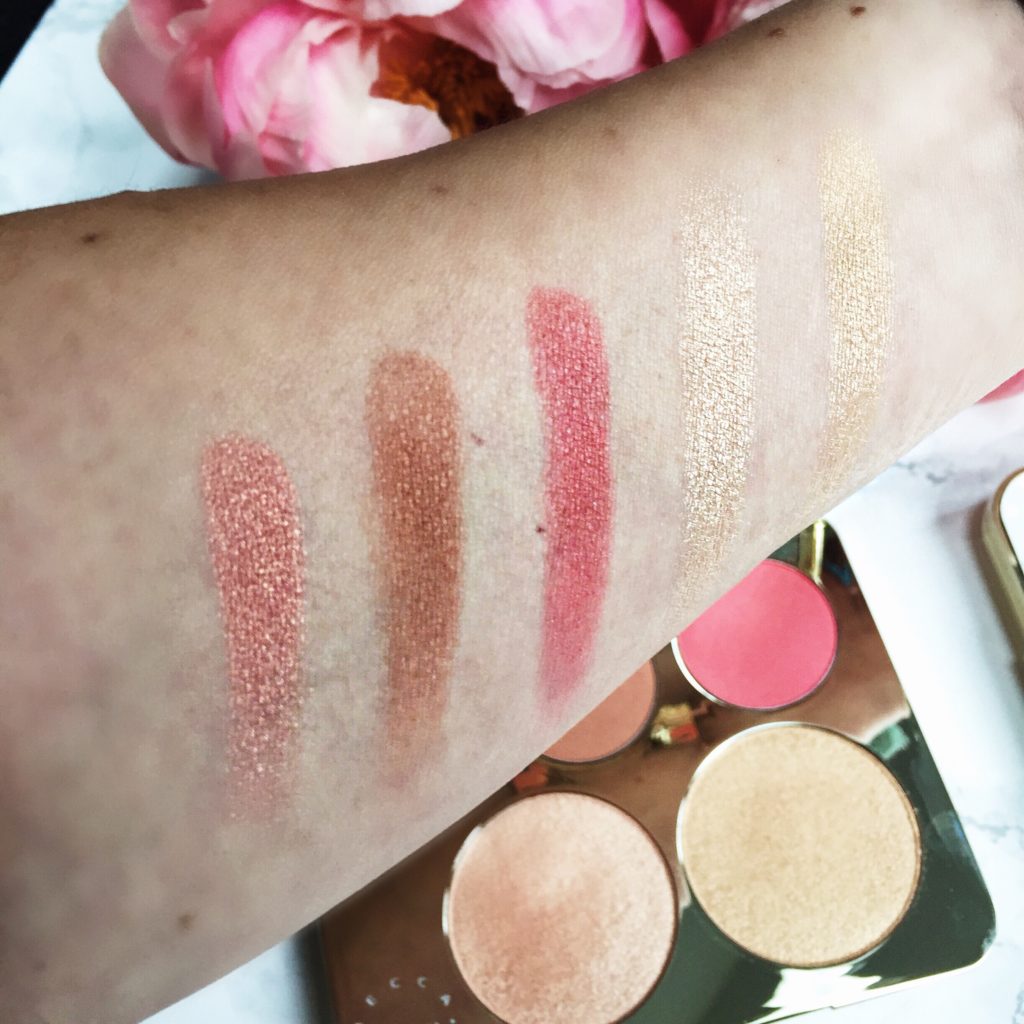 Becca Cosmetics and Jaclyn Hill launched their newest collaboration today!  It is the Champagne Collection Face Palette.  It has two highlighters, Champagne Pop, which was previously released and Prosecco Pop, which is brand new to the collection.  Champagne Pop has more of a peachy glow to it and Prosecco Pop has more of a gold glow. Also in the palette, are two Mineral Matte Blush shades in Amaretto and Pamplemousse.  The third blush is one of their newer formulations called Luminous Blush in Rose Spritz.
Overall it's a beautiful palette and a lot of product for $52.00.  The packaging is gorgeous, but a little heavier if this was something that you wanted to travel with.  The palette is available online at Sephora.com and Sephora.ca today and will be available in stores on June 16th.
What do you think?  Will you pick up this beautiful palette?
Cheers,