This last week, all three kids attended Bay Club Summer Camp at their Ross Valley location in Marin. This is the first Summer that all three kids have attended summer camp.    So, when looking for at my Summer camp choices, I had to find a camp that could fit all three of their interests and age groups. Bay Club not only offers an assortment of sport specific camps (tennis, water polo), but age specific sports camps that include tennis, swim lessons & art activities.  The Little Explorers Camp (ages 3 – 5 years) was a perfect fit for Charlotte with an intro to tennis and swim lessons.  Charlotte was thrilled to be going to camp with her big brother and sister for the first time!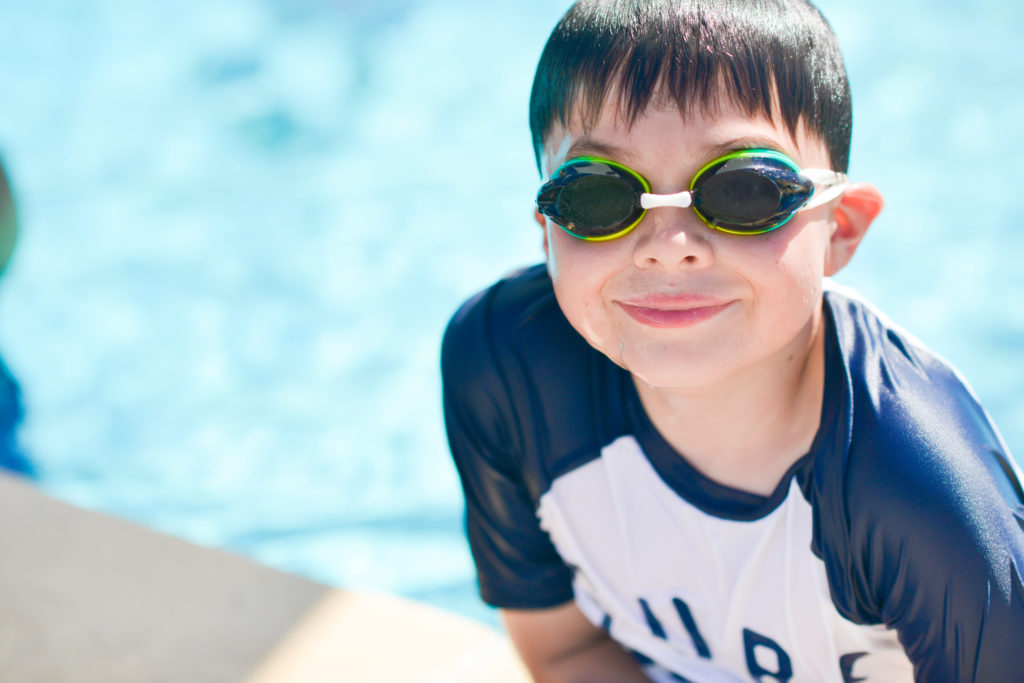 Tatum chose Sports Camp (ages 6 – 10 years) last year and had a taste of tennis, so this summer she wanted to do tennis camp, so she could focus just on tennis.  Tennis camp went from 9-12pm and then she was able to go over to the second half of Sports Camp and join her brother.  She was able to focus on tennis all morning and then get her swimming and art activities in the afternoon.  It makes it a lot easier on a parent to have the flexibility to send them all to the same place for camp but allow them to participate in a variety of camps.  Tennis camp was a great start to Tatum learning tennis.  They assessed her skill level (beginner) and then placed her in the appropriate skill level tennis group.  She really loved everything she learned and I can confidently say she is already a better tennis player than I am!
This year, Bay Club, started offering lunch and snacks everyday as part of the camp registration.  This was a huge bonus for parents like me, who are trying to rush around in the morning and pack their lunch and snacks for the day.  Bay Clubs also offers before and after care for the campers too, for working parents who need the full day coverage.  I was able to extend Charlotte's Little Explorers camp past the 1pm end time to 3:30pm, so I could pick up all three of them at the same time.  Their favorite day is the last day of camp, when Bay Club brings in a huge inflatable waterslide and the kids get to have water balloon games.  We might just do a drop in day at camp on another Friday, since they had such a blast with the waterslide.
Bay Club is offering my Savvy in San Francisco readers 20% off of camp if you book before July 31st. Use the code: SAVVY20  For any of you who needed to book camp for any of those last weeks of summer, this is a great deal! The 20% off is for new camp enrollments only.  It can't be used on sports-specific camps – Little Explorers or Sports Camp only.
What camps have you enrolled your kids in this Summer?  What have been their favorite types of camps?
Cheers,

*This post is in partnership with Bay Club.  All opinions and thoughts are my own.  Thank you for supporting sponsored posts on Savvy in San Francisco.