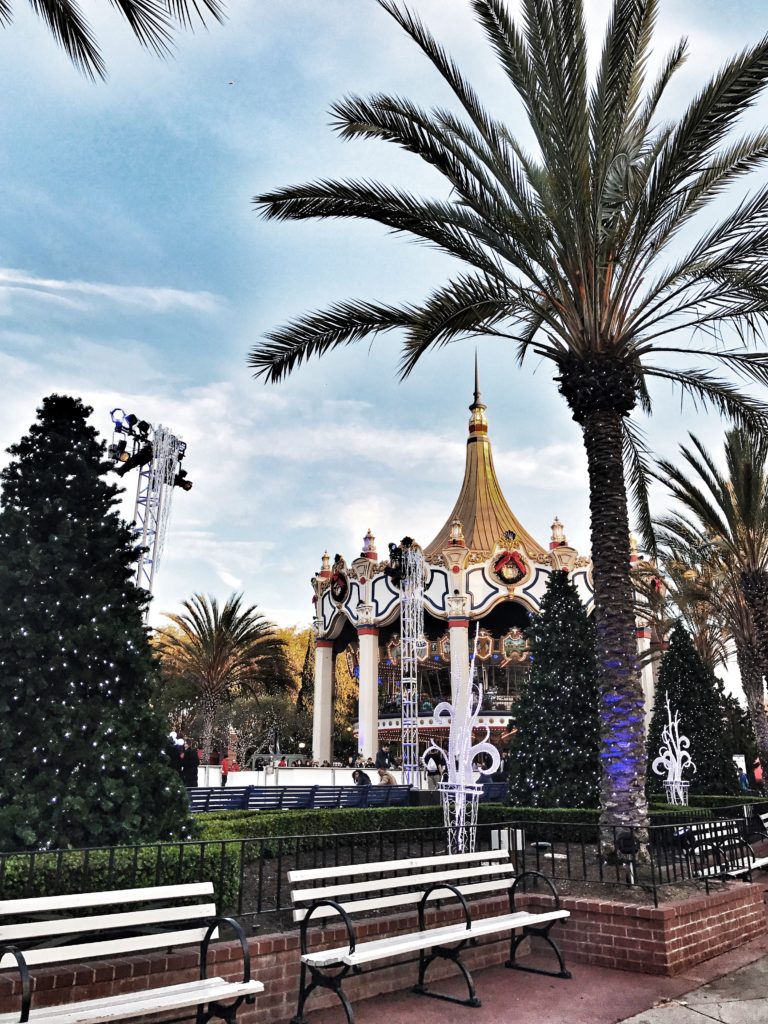 Last week, we attended the debut of the first annual WinterFest at California's Great America.  The park has been transformed into a Winter Wonderland for five weeks until December 30th.  The kids can ride rides, ice skate right in front of the Carousel Columbia, meet some of their favorite Charlie Brown characters, pet live reindeer, feel real snowflakes falling on their faces and visit with Santa.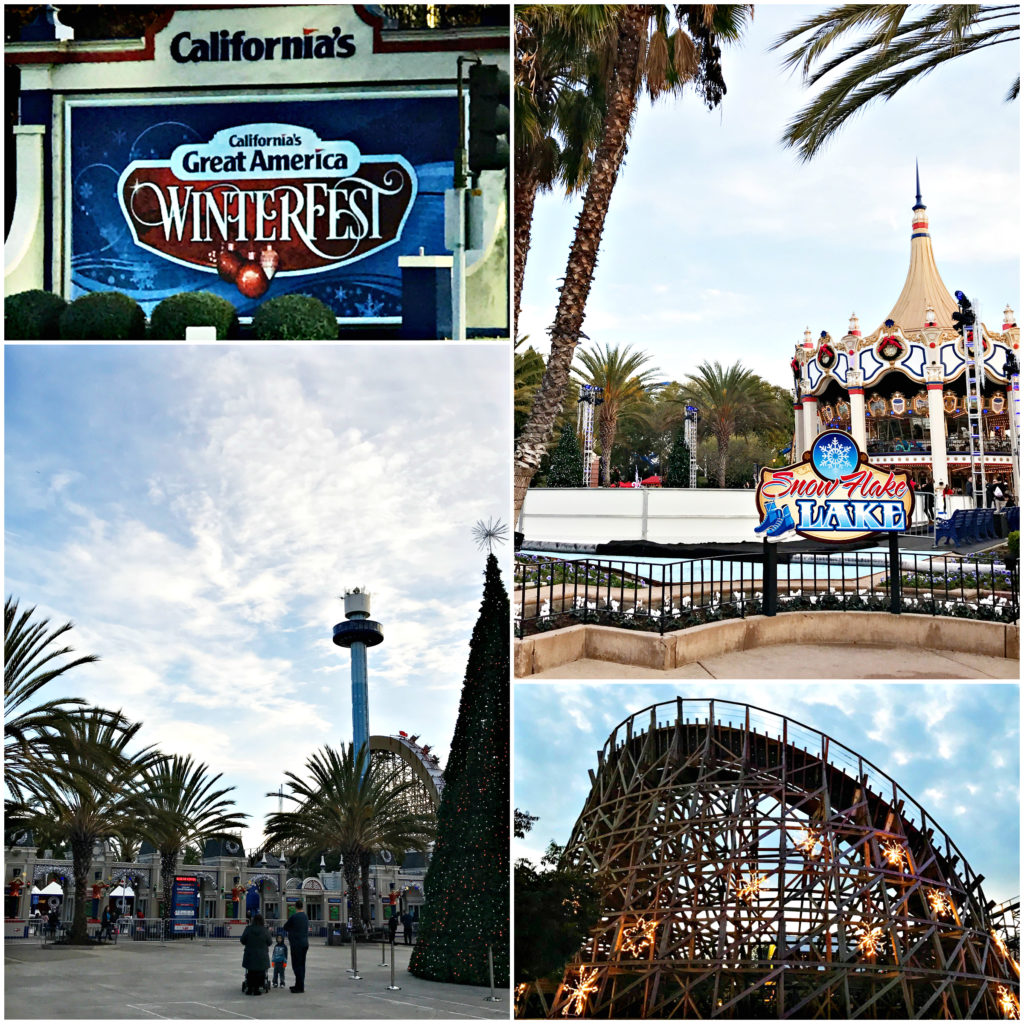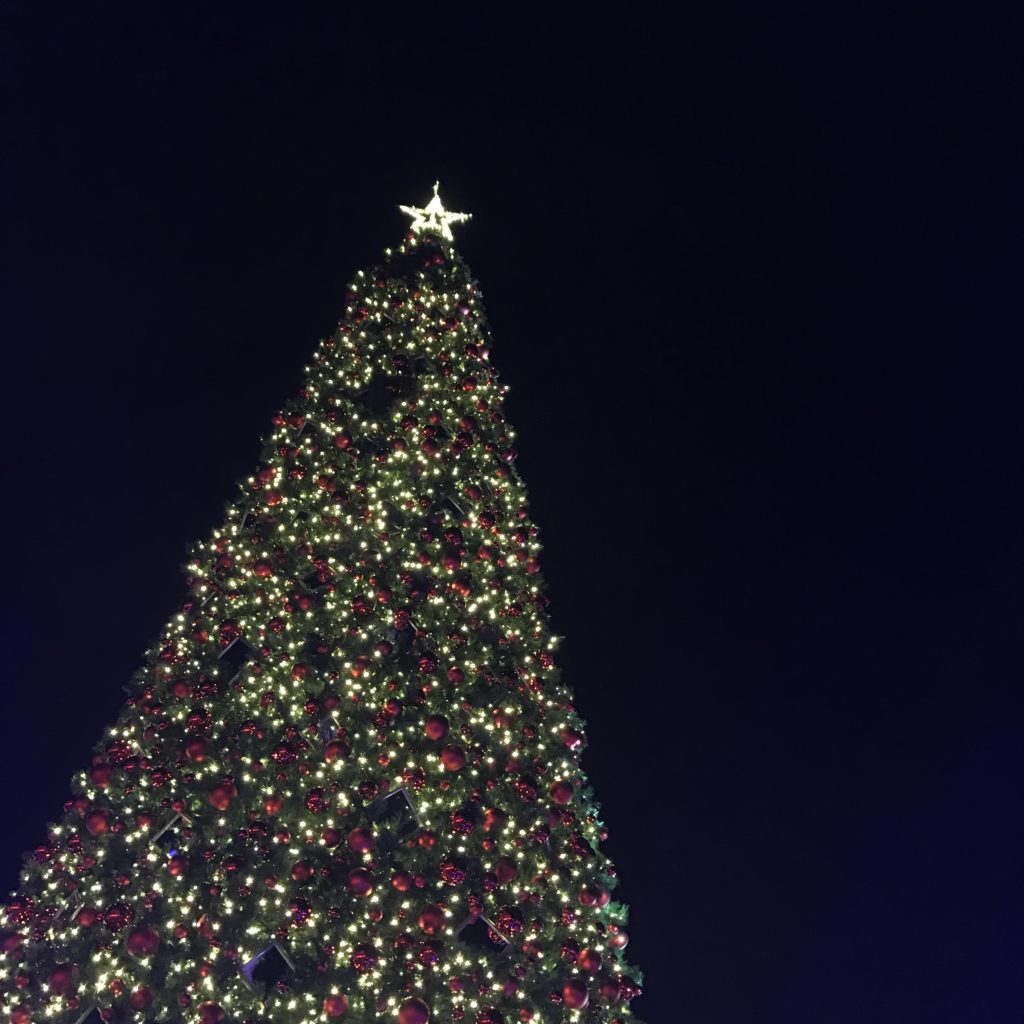 There are nine decorated and themed areas at WinterFest.   They have live shows nightly including lighting of their 60 foot Christmas Tree.  They have put up over 7 million lights throughout the park.  It has truly been transformed into a twinkling light Winter Wonderland.
Live shows include a nightly tree lighting, carolers throughout the park, "It's Christmas, Snoopy!" ice show and more.  The kids had the opportunity to create crafts, write letters to Santa, decorate cookies with Mrs. Claus, take a picture with Santa and pet their live reindeer.  There were holiday characters walking all over the park including Charlie Brown and friends, Jack Frost, Candy Cane and the Sugar Plum Fairy.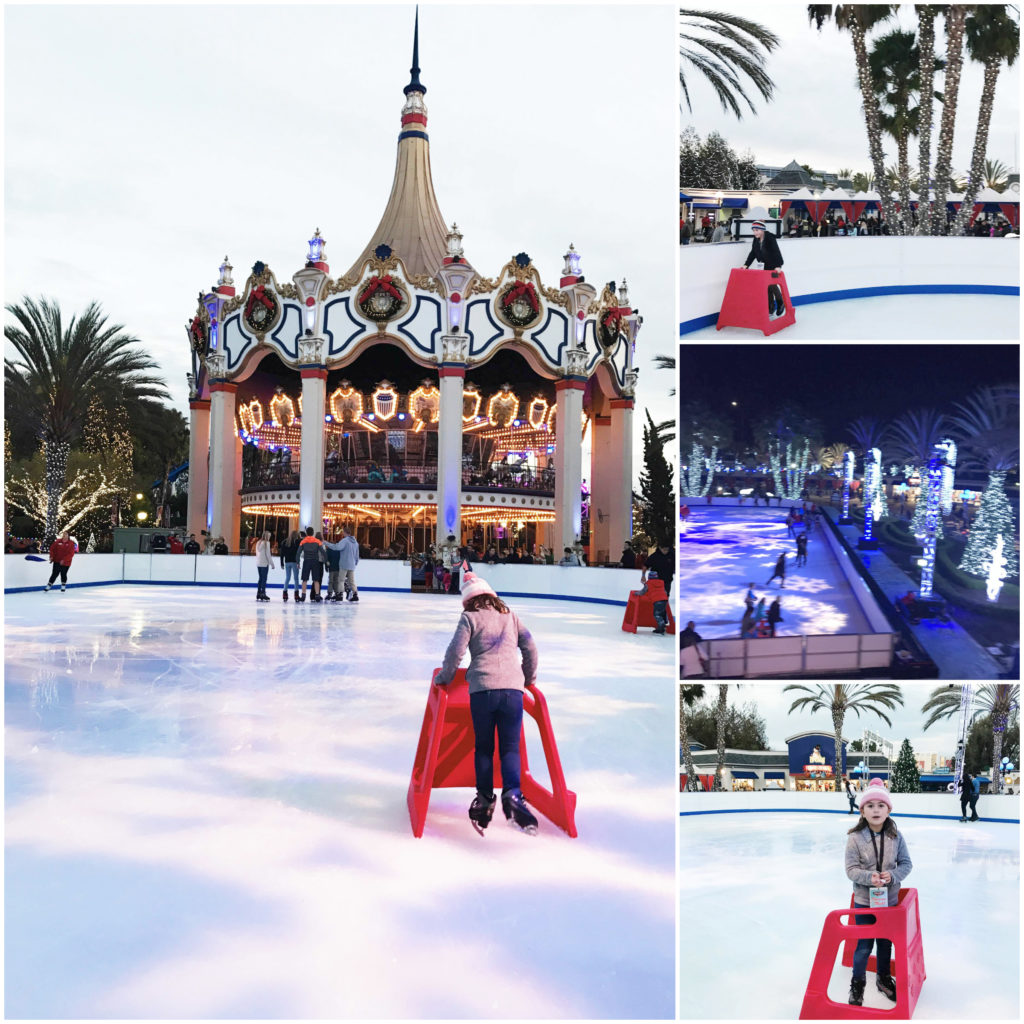 Since we were able to get into the park early for the press preview, the kids had the ice skating rink almost to themselves!  That was definitely their favorite activity of the night.  It was Landon & Charlotte's first time ice skating and they loved it.  Now we have to get them off of those red things!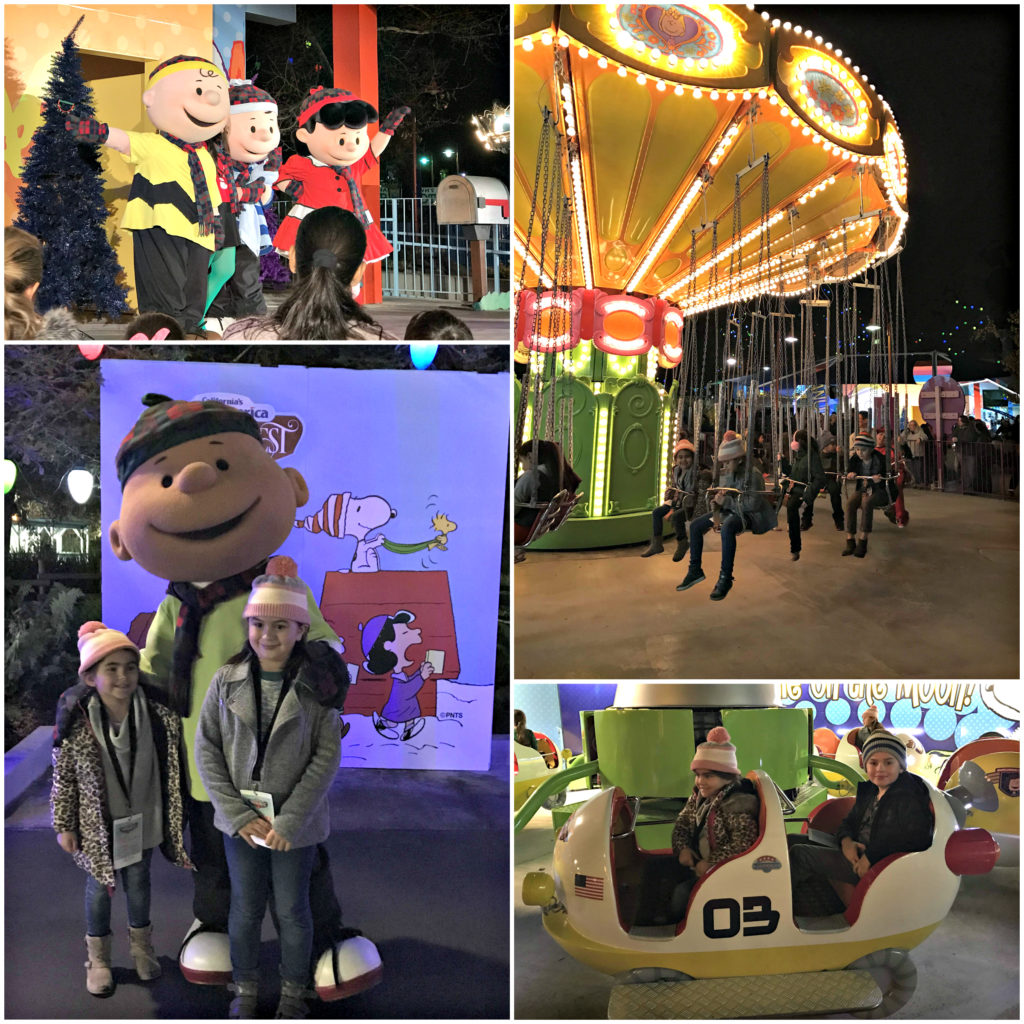 The kids loved the Planet Snoopy section of the park.  All of the Charlie Brown characters were there and the kid friendly rides were a lot of fun.  They have 20 rides and attractions open in the park including Gold Striker and Flight Deck for thrill seekers and the iconic Carousel Columbia, Flying Eagles and Planet Snoopy for the little ones!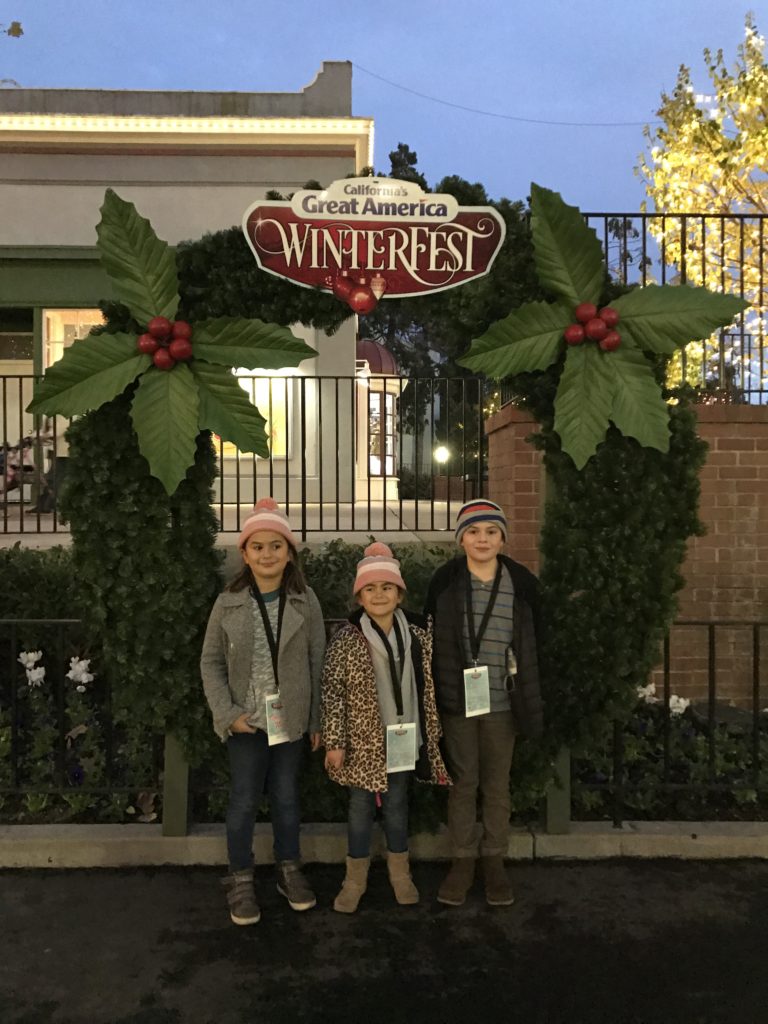 WinterFest had all kinds of holiday themed food throughout the park including eggnog funnel cakes, peppermint churros, a turkey dinner sandwich, all-you-can-drink hot chocolate and many more traditional holiday favorites.
I think it's a really fun holiday activity to do with your family for only $24.99 for admission!  WinterFest is open Fridays, Saturdays and Sundays with daily operations December 19-23 and 26-30 from 5pm-10pm (December 11 from 7pm-11pm).
What fun activities do you like to do with your family over the holidays?
Cheers,

*This post is sponsored by Cedar Fair Entertainment Company in conjunction with Blog Meets Brand, and I have been compensated for my participation. All thoughts and opinions are my own.