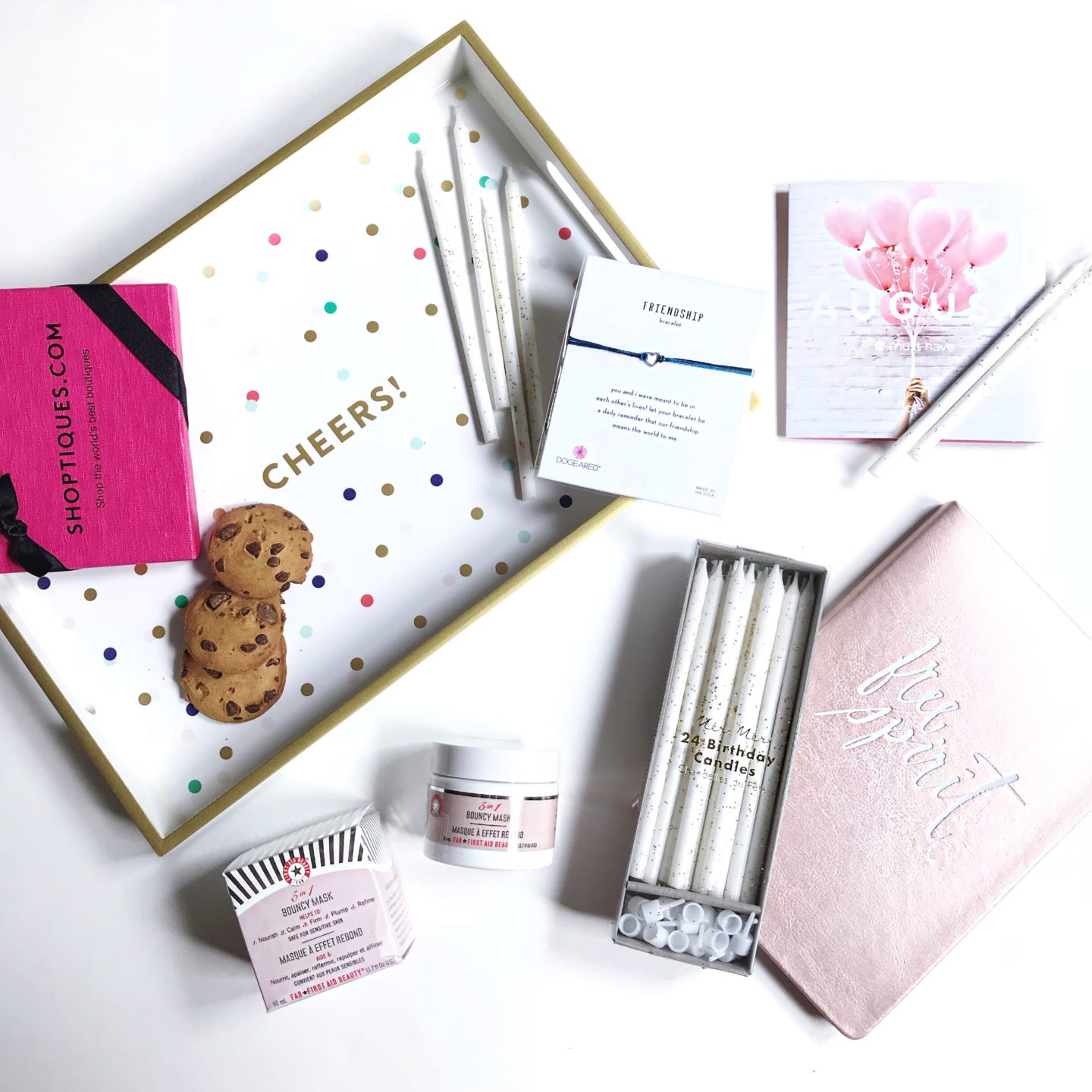 The August POPSUGAR Must Have Box theme is birthday celebration!  It is the POPSUGAR Must Have Box's 5th anniversary! POPSUGAR has been curating monthly boxes for what have become some of my favorite go to items for home and beauty!  I've discovered so many products that I would have never known about or known that I needed in my life.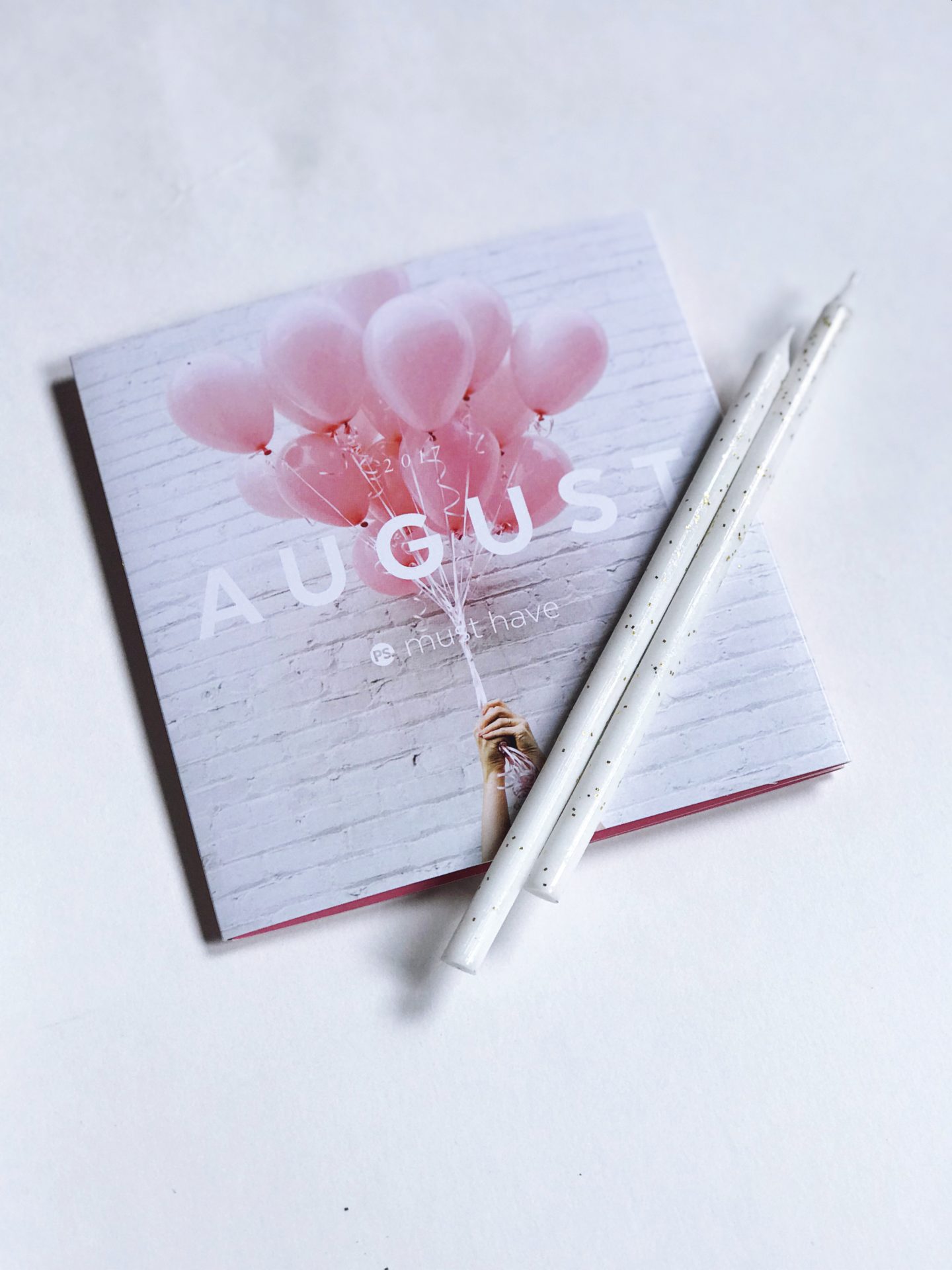 The adorable CHEERS lacquered tray from Fringe is the perfect accessory for a party or cute catch all for keys and phones.  You will probably see it in a lot of my beauty product shots on Instagram.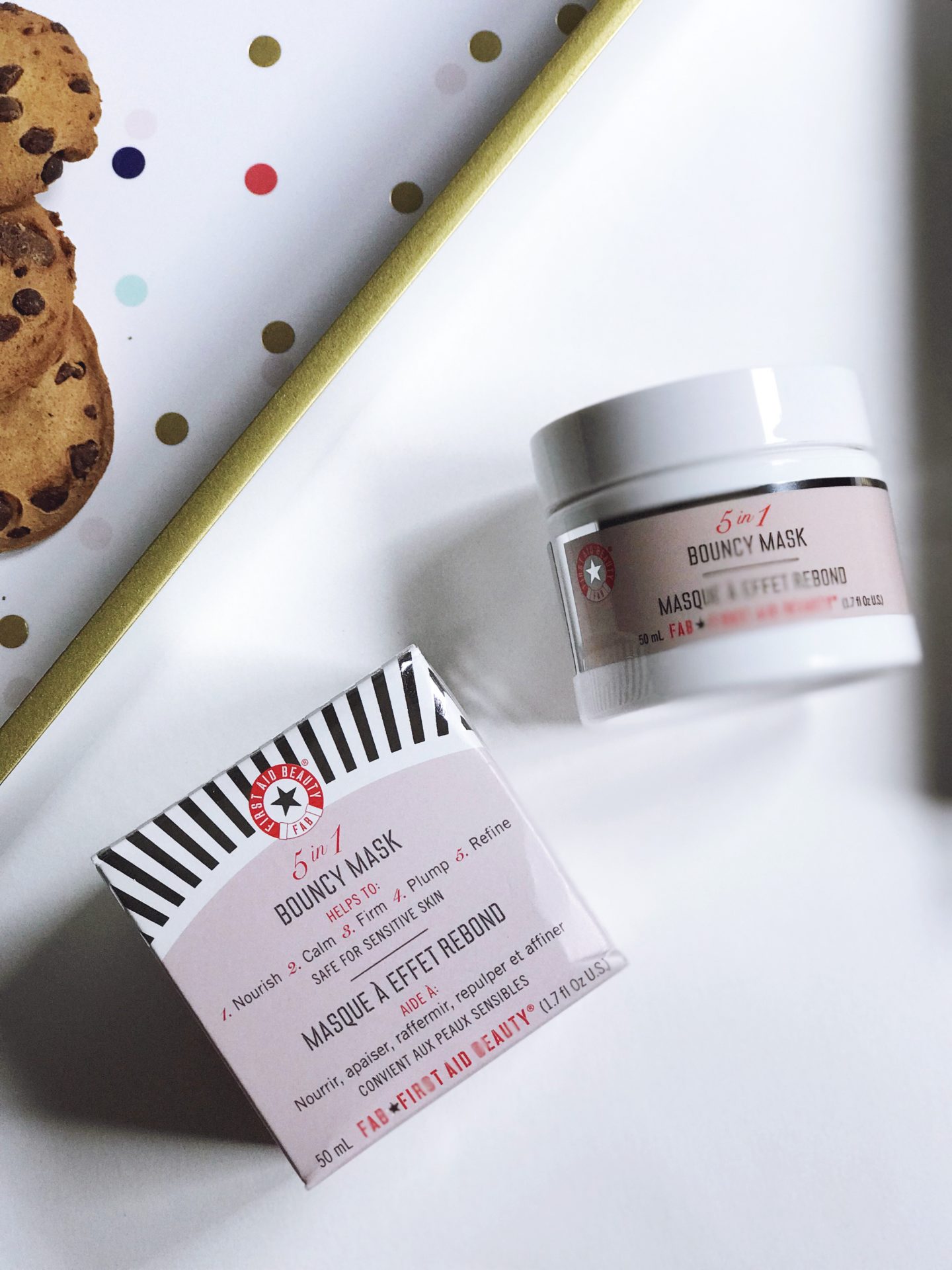 The First Aid Beauty's newest mask is the 5 in 1 Bouncy Mask.  It's a quick 10 minute mask to help your skin feel brighter and tighter!  Who doesn't need that?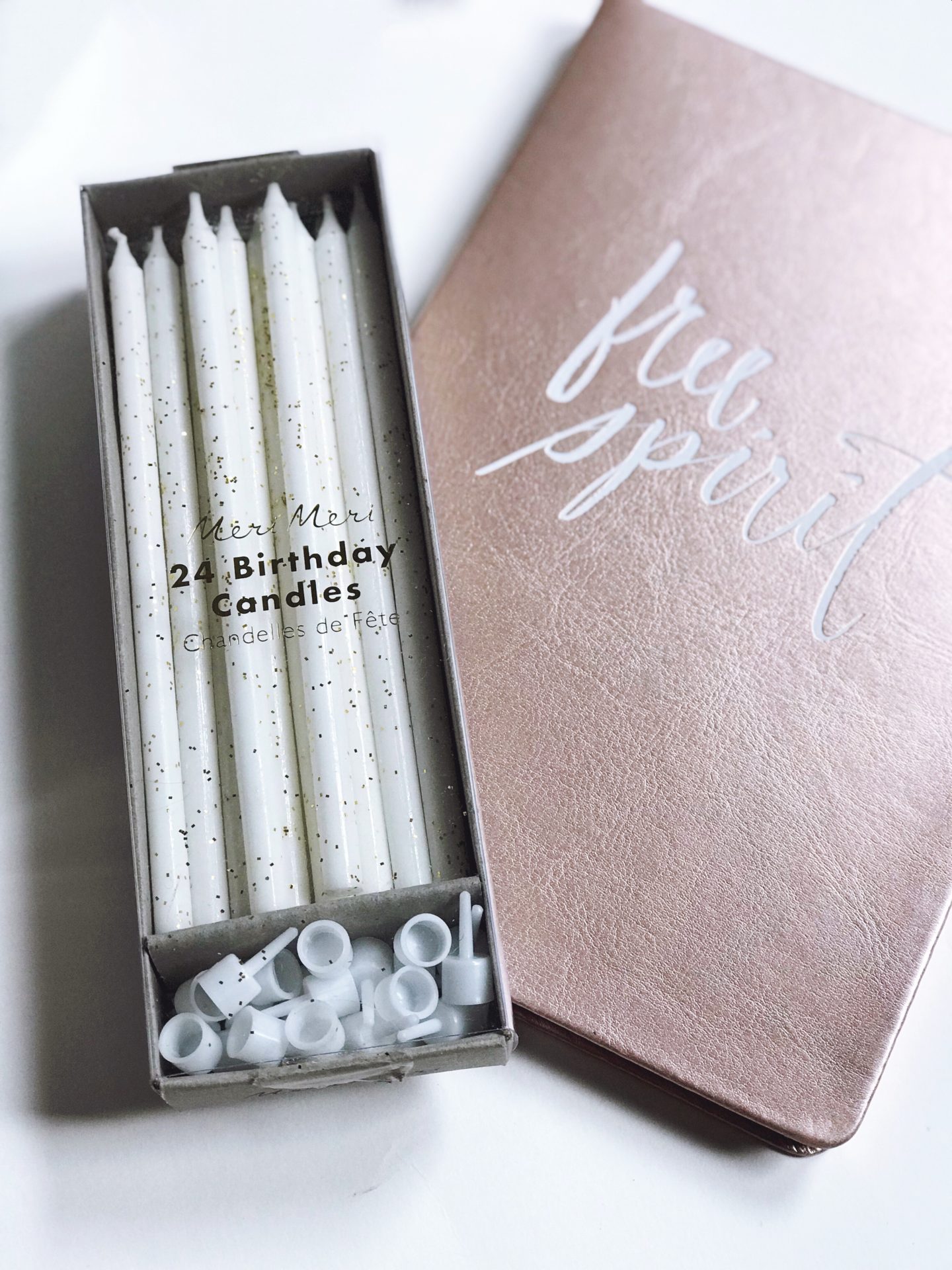 Next is the Gold Glitter Candles from one of my favorite party accessory lines, Meri Meri.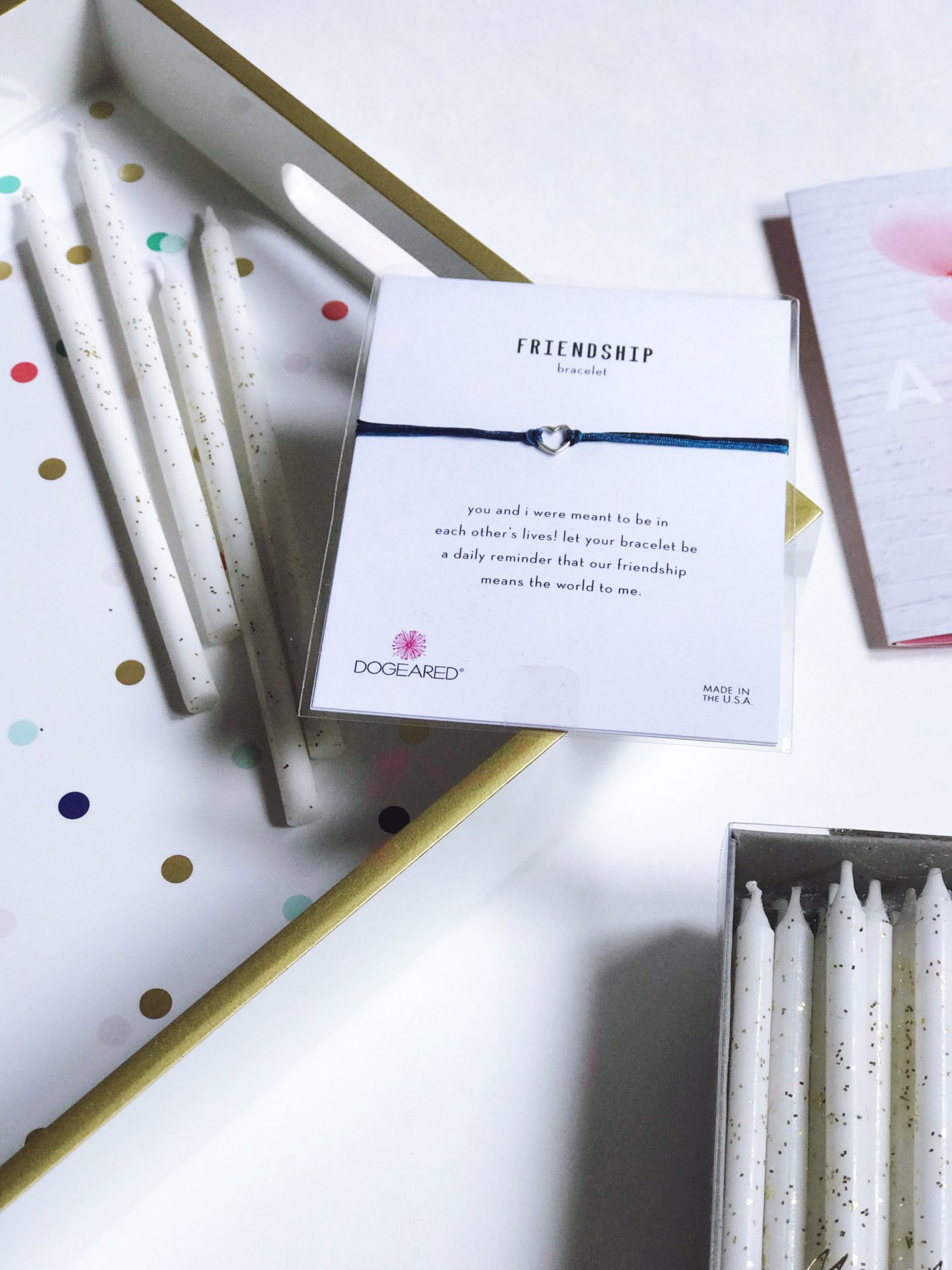 A friendship bracelet to gift to a friend or to keep for yourself from DOGEARED.  My wrists are currently covered in these friendship bracelets.  I really like that you don't have to take them on and off and that you leave them on until they fall off.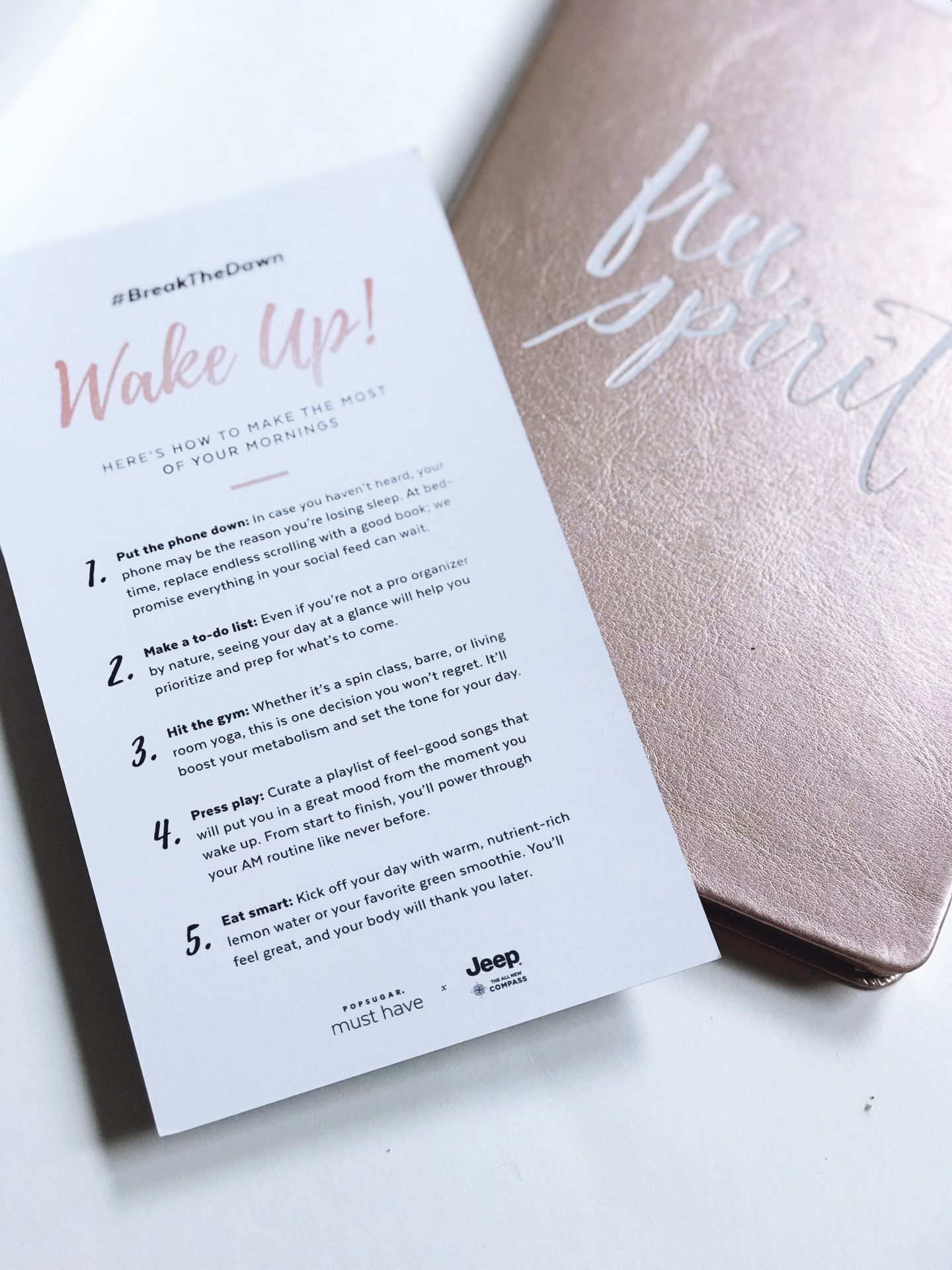 This journal from Fringe and Jeep is of course going on my desk since it's in my favorite color, rose gold.  I also love this morning guide to how to make the most of your mornings.  That is one area I need a lot of help in!  Ask my kids as I'm yelling at them to get their shoes on and in the car.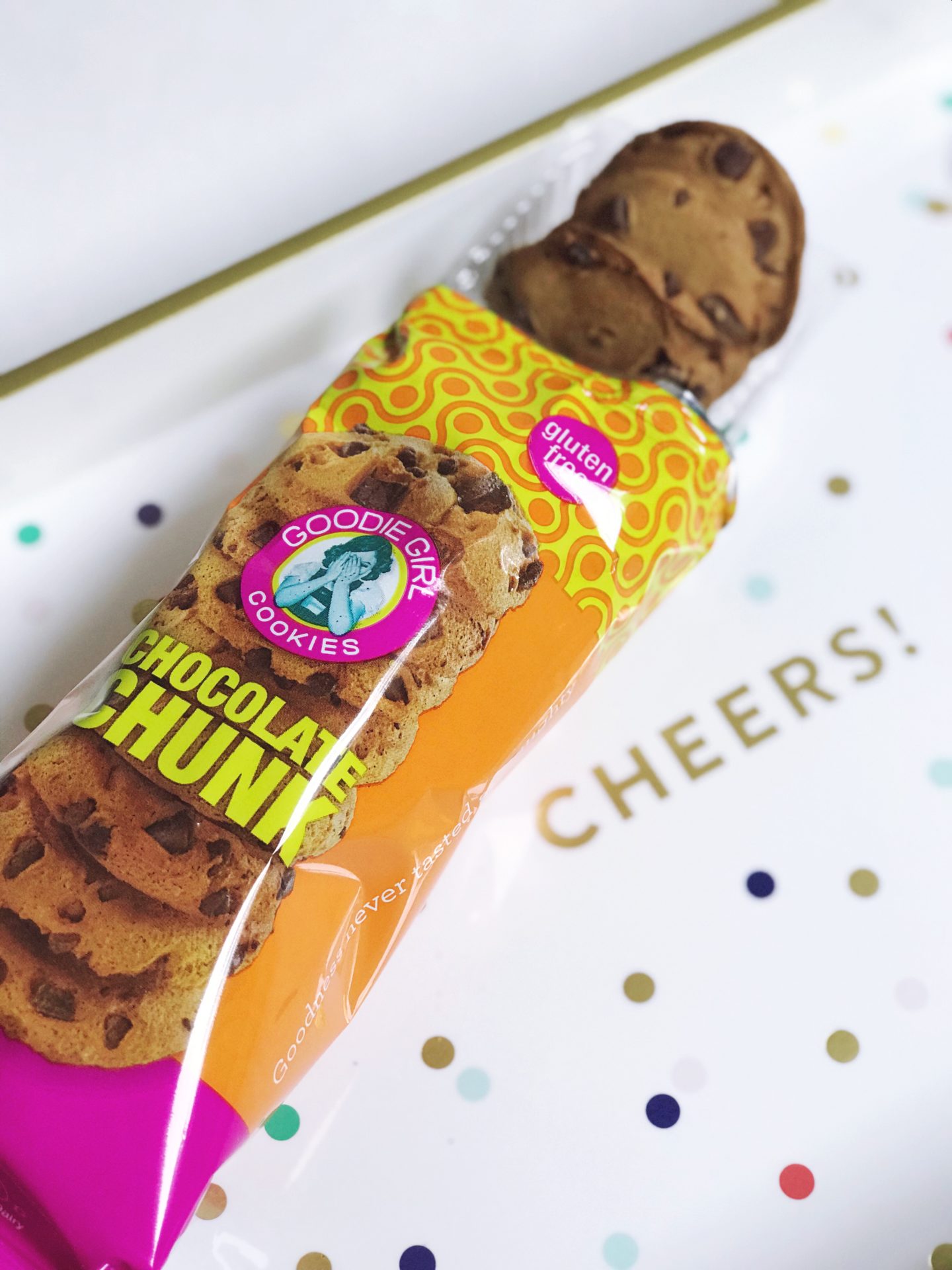 Last but not least, the Gluten Free Chocolate Chunk cookies from Goodie Girl.  Think Chips Ahoy but Gluten Free!
You can sign up for the August POPSUGAR Must Have Box here and get $10 off with your first box by entering the code: PARTY
In honor of their 5th birthday, they are giving away prizes every week in August for their current subscribers (which includes new subscribers that sign up this month).
Week 1: Limited # of lucky subscribers will win something from Pehr Designs
Week 2: Limited # of lucky subscribers will win something from First Aid Beauty
Week 3: Limited # of lucky subscribers will win something from Kendra Scott
Week 4: Limited # of lucky subscribers subscribers will win something from Tarte cosmetics
Week 5 (8/31): 5 Grand Prize! Limited # of subscribers something from Cambridge Satchel Co + 1 year Must Have
If you are already a POPSUGAR subscriber, what item are you excited most for or what has been your favorite discovey from POPSUGAR?
**This box was sent to Savvy in San Francisco from POPSUGAR.  All of my opinions are my own!
Cheers,